Our Commissioner
Commissioner Rob Rogers AFSM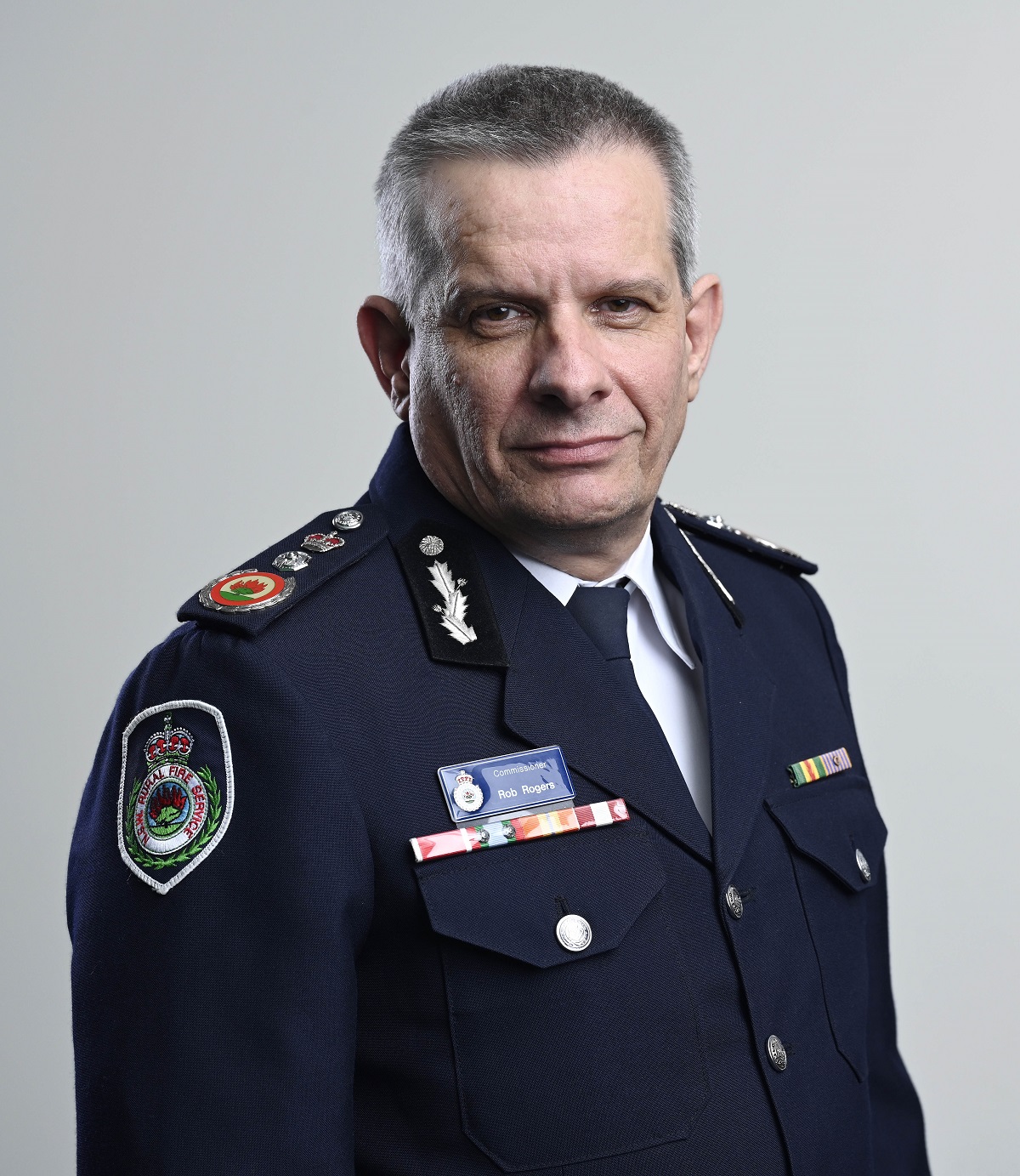 Commissioner Rob Rogers first became involved with the NSW Rural Fire Service (NSW RFS) in 1979 as a volunteer member of the Belrose Rural Fire Brigade, before being appointed Deputy Fire Control Officer for the Greater Taree District in 1995.
Mr Rogers has held various executive roles in the NSW RFS since 2001, including responsibility for Regional Management, Community Safety and Operations.
In 2011 he was appointed Deputy Commissioner.
He represents the NSW RFS on national and state bodies including: Chair of the Australian Fire Danger Ratings Board; Chair of the State Bush Fire Arson Taskforce; Chair of the Aviation Industry Reference Group and Aviation Advisory Committee; Co-chair of the Incident Management Road Safety Working Group; and Co-chair of the Joint Operations Taskforce.
During the most recent devastating fire season, Commissioner Rogers, oversaw the statewide response to more than 11,400 bush and grass fires that burnt more than 5.5 million hectares, destroyed 2,448 homes and tragically took 25 lives.
Commissioner Rogers was awarded the National Medal in 1995 and the Australian Fire Service Medal in 2004.
Commissioner Rogers was formally appointed to the role of Commissioner in July 2020.