Static Water Supply (SWS)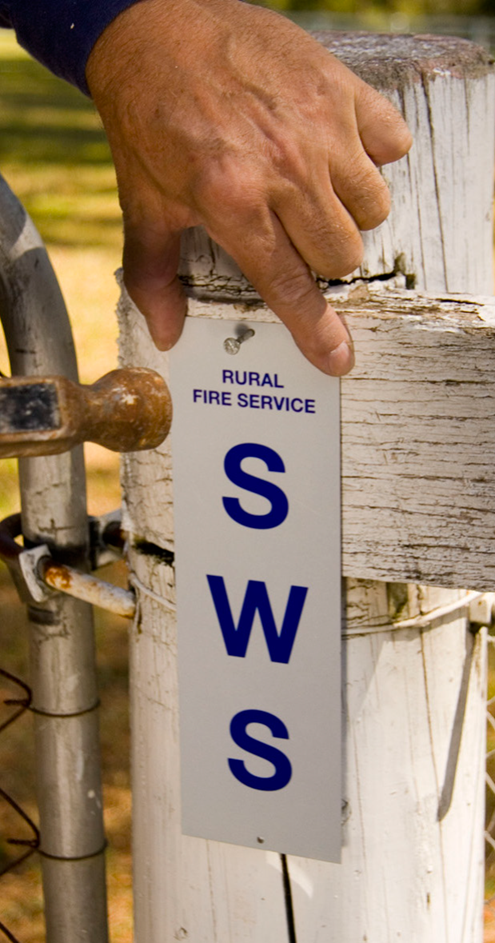 The Static Water Supply (SWS) Program is a free service that enables residents to help local firefighters by identifying existing water supplies (such as dams, tanks or swimming pools) on their property that could be used for firefighting purposes.
The NSW Rural Fire Service provides specially designed SWS signs for properties with suitable water supplies. This helps firefighters access vital water supplies quickly and efficiently to help them defend your property. Examples of suitable water supplies include:
A property dam which can be used to refill fire tankers and firefighting aircraft such as helicopters which support our firefighters on the ground.
A backyard swimming pool, which provides an ideal static water supply for small portable pumps and hose lines to help protect your home.
A tank, which with appropriate fittings can also be used to quickly supply water for firefighting.
If you have a pool, tank or dam with more than 3,000 litre capacity and wish to be part of the SWS Program, please contact your local Fire Control Centre or email community.engagement@rfs.nsw.gov.au, with your name, phone number, address, postcode, local government area.