NSW RFS and Brigades Donations Fund
Through the extraordinary support of the community, our brigades and volunteers will continue to receive many benefits resulting from the significant donations received during the 2019/2020 fire season.
These donated funds are being used to accelerate or supplement projects that would otherwise not happen without extra funding. These funds are for initiatives over and above funding that is normally allocated to the NSW RFS, such as by the Government. So far, more than $100m has been spent or allocated to benefit our brigades and volunteers.
How your donations are being used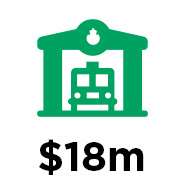 distributed direct to NSW RFS brigades as part of the brigade management scheme
to assist with the provision of new firefighting helmets to all NSW RFS volunteers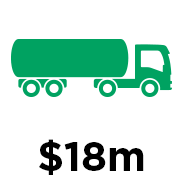 as part of a district funding arrangement to allow for major projects or the acquisition of larger assets that have broad benefits to many volunteers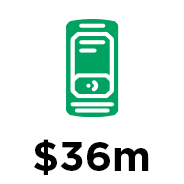 to fund a project to rollout mobile data terminals into all frontline vehicles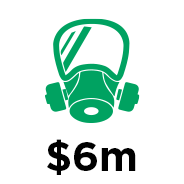 to allow for the distribution of respiratory protection equipment to all firefighting appliances across the state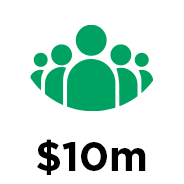 to establish a benevolent fund for NSW RFS firefighters
About The NSW RFS and Brigades Donations Trust
The NSW RFS and Brigade Donations Fund was established in 2012 to support volunteer brigades with the management of publicly donated funds.
The Fund is managed by a Trust, which distributes funds for a range of activities, including:
To or for the brigades in order to enable them or assist them to meet the costs of purchasing and maintaining firefighting equipment and facilities, providing training and resources and/ or to otherwise meet the administrative expenses of the brigades which are associated with their volunteer-based fire and emergency service activities
For authorised investments which are consistent with carrying out the purpose described in the bullet point above
To meet the reasonable costs of the current and continuing operation and management of the Trust.
How To Donate
Make a donation by PayPal
https://www.paypal.com/au/fundraiser/charity/3510177
Make a donation by credit card

You can make a credit card donation to many brigades. If the brigade you wish to donate to is not listed, contact your local District Office on how to make a donation.

Secure online donations

Deposit funds directly

Use these bank account details:

Account Name: NSW Rural Fire Service
Bank: Westpac
BSB: 032-001 Account No: 171051

International transfers

If you're transferring funds from overseas, use these details:

SWIFT 8 Digit Code: WPACAU2S; or
SWIFT 11 Digit Code: WPACAU2SXXX

If there is no BSB option with your financial institution, please place the BSB followed by the account number together into the account number field. For example, combining BSB: 032-001 and Account No: 171051 would simply become Account No: 032001171051

Please note - we do not accept cheques in international currency.

Post a cheque or money order

Post a cheque or money order to:

NSW Rural Fire Service
Locked Bag 17,
Granville NSW 2142

Please note - we do not accept cheques in international currency.
Contact The Trust
Mail
NSW Rural Fire Service and Brigades Donations Fund
4 Murray Rose Avenue
Sydney Olympic Park NSW 2127
Telephone
(02) 8741 5519
Email
dgr@rfs.nsw.gov.au