Beaufort Street fire
Published Date: 06 Sep 2017
Summary
There was a fire in in Beaufort Avenue Mt Victoria
About 10:45pm on Tuesday 5th September crews responded to reports of bush alight in Beaufort Ave, Mt Victoria.
The fire was burning in remote bushland and being fanned by very strong winds. Crews worked hard to try and bring the fire under control despite the difficult conditions.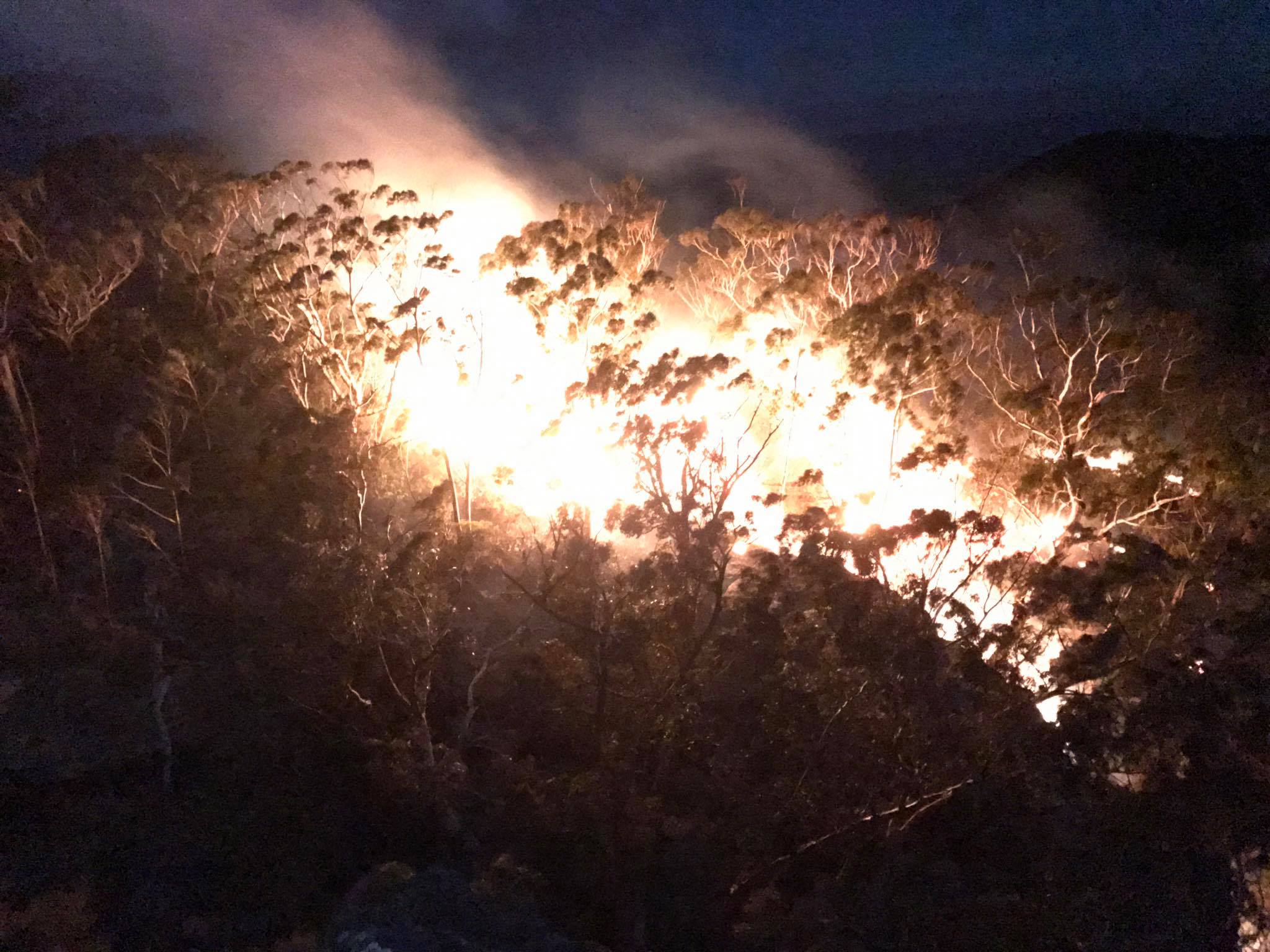 A number of crews remained on scene on Wednesday to continuing to work on extinguishing the fire.
In attendance was NSW Rural Fire Service, Shipley Rural Fire Brigade, Medlow Bath Rural Fire Brigade, South Katoomba RFB and Fire and Rescue NSW crews from Mt Victoria.