Browns Ridge Fire
Published Date: 06 Nov 2018
Summary
NSW RFS crews are assisting NPWS, worked to control the Browns Ridge fire which burnt in a remote part of the Blue Mountains.
The Large Air Tankers Boomer and Zeus have both been utilised to drop retardant lines in an effort to limit the size of the fire. There was no threats to properties in the area. The Browns Ridge fire was in the Grose Valley, approximately 9 km North of Faulconbridge.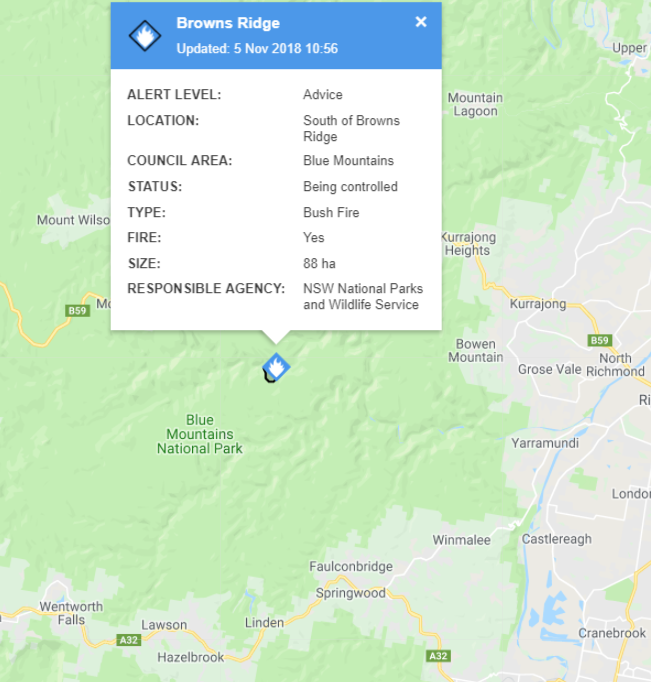 Members from our Remote Area Fire Team deployed to the Blue Mountains working on the Browns Ridge Fire on the 05/11/2018 with other RFS and NPWS crews.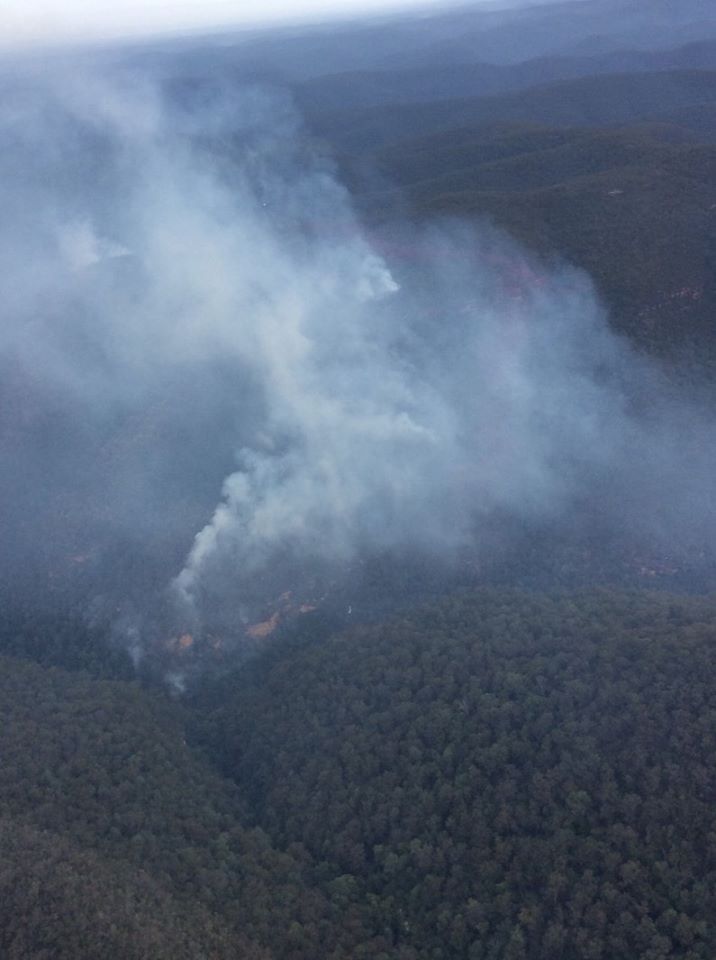 This video compiled by one of the members gives a great insight and behind the scene look into the unique work that these remote area firefighters undertake often in hot, dry and dirty conditions.