Crack Mountains firefighters are in Canada
Published Date: 29 Aug 2017
Summary
Crack Mountains firefighters have been deployed to Canada as part of a specialist remote area firefighting team to help with wildfires burning in parts of British Columbia.
View the Blue Mountain Gazette story
By B.C. Lewis
Aerial ignition specialist, Jason Lane, a senior National Parks field officer from Blackheath, who is based at Hartley, travelled to Canada on August 5 to work on the Elephant Hill fire in southern British Columbia.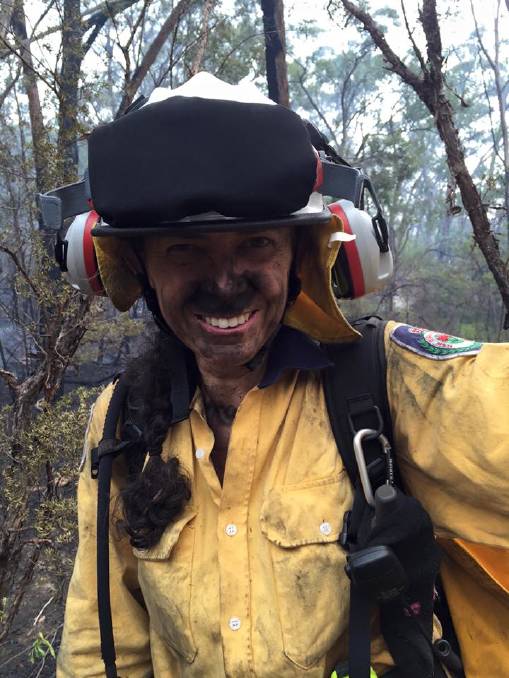 Glenbrook Parks field officer, Toby Settree, was not far behind, leaving on August 8 to help the campaign as a remote area firefighter, part of a 20-person crew from National Parks and Wildlife Service, Forestry Corporation and ACT Parks and Conservation Service. He is also working on the Elephant Hill fire, a Parks spokeswoman said.
Mr Settree, 23, was the co-Blue Mountains Young Citizen of the Year in 2016 and is also the youngest deputy captain in the Warrimoo RFS brigade's 55-year history. He's delivered training in the advanced firefighter course in the Mountains.
And Nicole Bordes of Wentworth Falls was sent by the NSW Rural Fire Service on August 9.
Ms Bordes is a highly skilled advanced firefighter and instructor, qualified to be winched into hazardous fires – "a nerve wracking feat", said RFS Blue Mountains district manager, Superintendent David Jones,
Her husband, another Katoomba brigade firefighter, Bernard Pailthorpe, flew out on August 25, but would not learn of his deployment until he arrived.
Supt Jones said this was the first time a request for "frontline firefighters" had been received and deployed by NSW fire agencies.
"Basically the Canadians are really stretched," he said.
The RFS said there were 100 specialist remote and arduous firefighters from RFS and National Parks in Canada.
They join other Australian personnel in incident management and specialist roles in aviation and logistics.
More than 40,000 Canadians have been evacuated during the blaze, which has burnt more than 1.5 million hectares, Supt Jones said. The deployments could be up to 42 days.