Difficult and dangerous fire conditions ahead
Published Date: 10 Feb 2017
Summary
We're in for a difficult and dangerous couple of days across many parts of NSW.
Temperatures are expected to reach 45 degrees in many areas.
And while we've had heatwave conditions already this summer, this weekend there will be strong winds and low humidity.
BOM Severe weather update on Friday 10th February 2017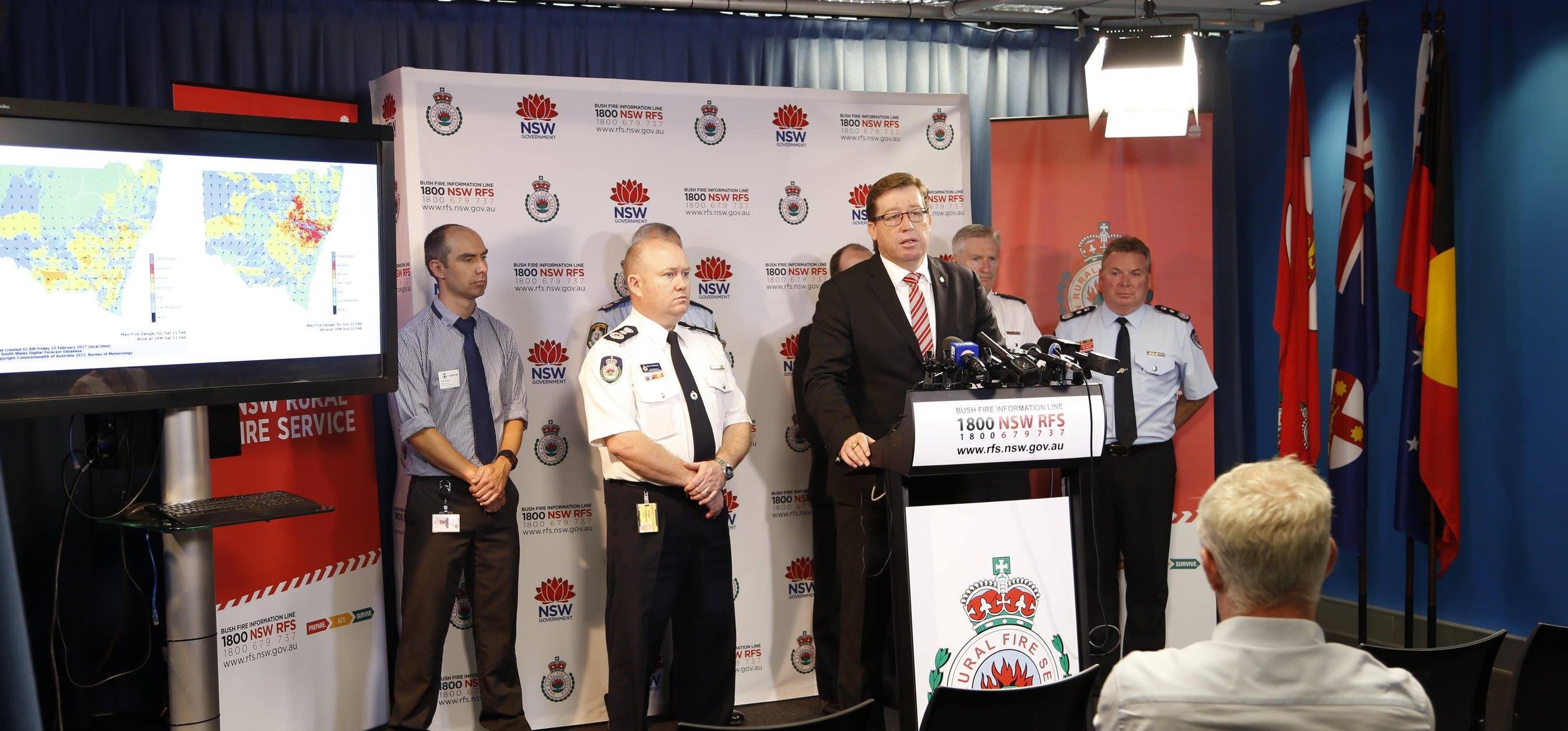 That means fire dangers will increase.
Today, there are total fire bans in the Southern Ranges, Southern Slopes and Southern Riverina.
Tomorrow, broad areas will see fire danger ratings increase further. Then on Sunday, there is the potential for widespread Severe and Extreme Fire Dangers. In some areas, including the Hunter, conditions may reach a Catastrophic fire danger rating.
Emergency Services Minister Troy Grant, emergency services and health authorities have this morning joined forces to warn the community about the conditions. Here are the key points:
* Stay hydrated. Water is best.
* If you can, avoid the heat during the hottest part of the day. Consider staying inside and using air conditioning if you can. Use facilities like shopping centres if they're available. Clubs NSW have indicated they're opening clubs this weekend to help people stay cool.
* Check on those who are most at risk, including the elderly, children and pets.
* If you're travelling this weekend, be aware of the increased fire danger. Stick to main roads and highways. Avoid back roads.
* Decide now what you will do if a fire starts near you. Have a conversation with your family and loved ones. Prepare your home and prepare your family.
* A big thank you to employers and family members who can make volunteers available during this period of increased danger.
Stay up to date on fire danger ratings and bush fires at www.rfs.nsw.gov.au