Mulgoa Fire (Mayfair Rd)
Published Date: 24 Dec 2017
Summary
If you see a column of smoke to the south east this afternoon, brigades are currently dealing with a fire in Nepean Gorge Drive at Mulgoa. This photo was taken by a Springwood resident.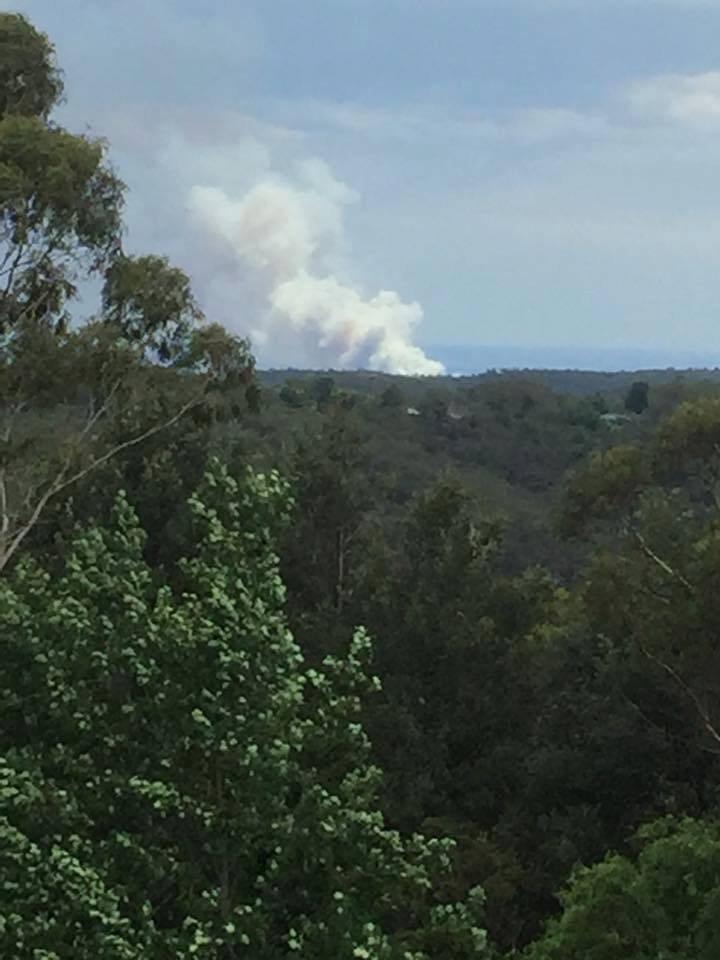 This is an incredible photo from above of the fire at Mulgoa. A wind change has moved across the fire ground pushing the fire towards the Nepean River.

There are reports the fire has spotted across the Nepean River into the Blue Mountains National Park near Nepean Lookout,
Thankfully National Parks have done a series of large hazard reductions within the National Park this year which should assist in the fire being stopped.
The National Park at Glenbrook has just been blocked and all campers have been evacuated for precautionary measures. There is no imminent threat to houses in the lower Mountains.
Task Forces have been assembled at this time at Glenbrook and will be assisting fire fighters along Mayfair Road. Aerial planes continue to fly over and monitor the situation.
Blacking out and mopping up has commenced along Fairlight road.