Young leader scholarship winner Jessie McMaster, from Faulconbridge RFS Brigade, returns from Endeavour
Published Date: 26 Apr 2019
Summary
One of two winners of the 2019 NSW Rural Fire Service Young Leader Scholarship has returned from an 11-day voyage as part of the Young Endeavour Youth Scheme.
View the Blue Mountains Gazette Story
Former St Columba's student, Jessie McMaster, 20, from the Faulconbridge Brigade was chosen for the trip alongside Kieran McGrath, 22, of the Kentucky Brigade in New England.
"I was so sad to get off the boat," she told the Gazette after pulling into Newcastle Harbour at dawn on Anzac Day.
"I was quite confident going into it ... it taught me more about patience [with young people], being a good listener and working with a team of strangers."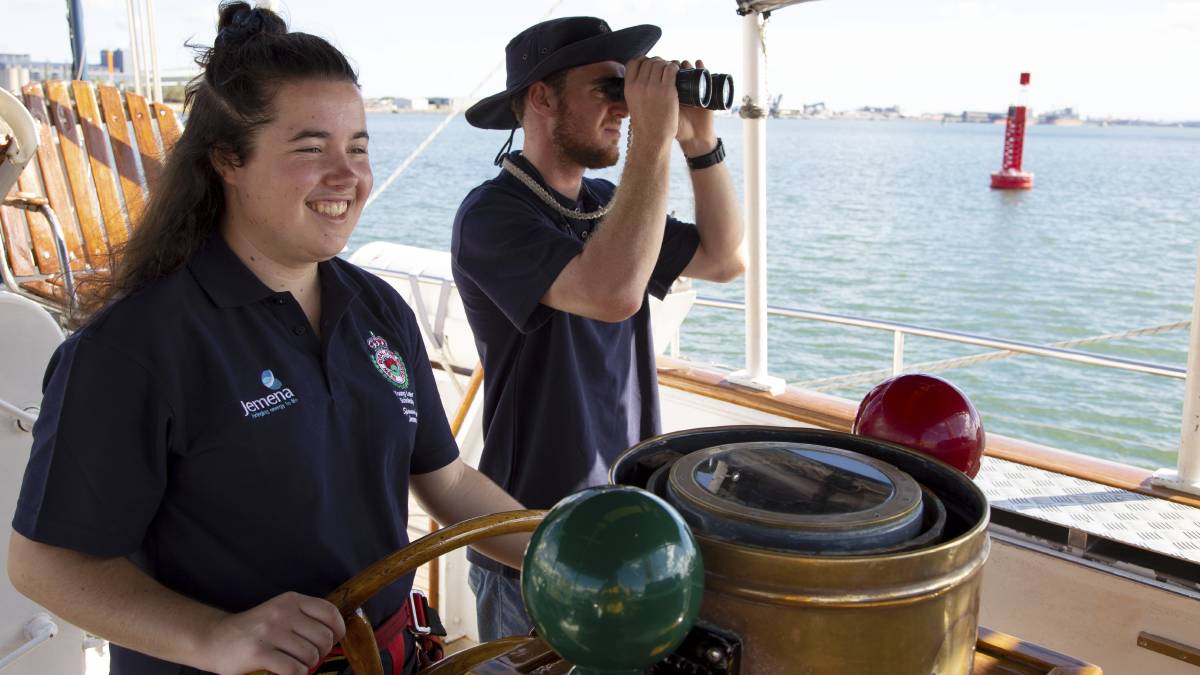 Jessie McMaster (left) and Kieren McGrath (right) on the Young Endeavour tall ship. Jessie learnt "to trust myself and take the opportunities offered".
NSW Rural Fire Service Commissioner Shane Fitzsimmons congratulated the students' efforts.
"The scholarship recognises the contribution to their brigades and local communities, along with their leadership roles in the NSW RFS," Commissioner Fitzsimmons said.
"The experience on board the STS Young Endeavour has further challenged both Jessie and Kieran to increase self-awareness and develop teamwork and leadership skills through participating in personal and team challenges."
Ms McMaster, who is studying childcare at Notre Dame, is the current deputy chair of the NSW RFS state young members group and said she loves developing the skills of young people.
"They are the future of the service," she said.
She was the first in her family to join the Faulconbridge brigade, aged 15 years and nine months, but now her initially concerned parents have both signed up and her two siblings are also in the process of becoming full members.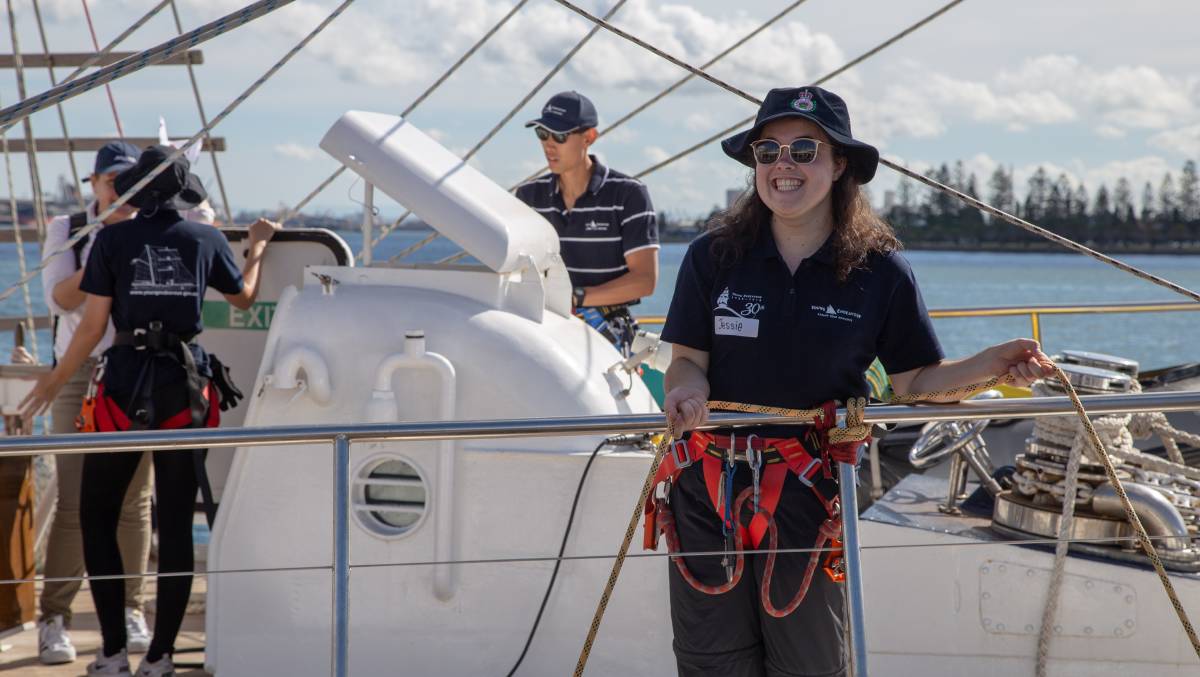 Jessie McMaster on board the Young Endeavour.
Travelling on the 44 metre long Endeavour had its challenges. While second-in-charge she had to wake up the entire youth crew twice to tack the boat in the middle of the night. The crew were all in their pyjamas but had to quickly tack the fast going vessel before it hit the shore.
"We were three nautical miles from shore [near Port Stephens] and I had one hour to make the decision [to wake them up]. I announced over the PA 'Hands to tacking stations'. They were all asleep and in their pyjamas."
Ms McMaster discovered the other challenges of sailing a tall ship, learning skills such as how to navigate, keep watch, set and furl sails, climb a 30 metre mast, take the helm and cook in the galley.
"I had been on the Endeavour at the Maritime Museum, I had never experienced being on a working ship."
The scheme is run in partnership with the Royal Australian Navy. It is the third year the scholarship has been offered. It is sponsored by Jemena.
The ship sailed to Jervis Bay, Broken Bay, Port Stephens and Newcastle.