New rural fire station will serve as a hub for the Parkes Shire
Published Date: 06 Mar 2020
Summary
Parkes Headquarters Rural Fire Brigade volunteer firefighters are looking forward to moving into their brand new station, which is due to be finished before the end of the financial year.
View the Parkes Champion Post story
The new $800,000, four-bay station in Hanlon Street will replace the existing station in Mathews Street.
NSW Rural Fire Service Mid Lachlan Valley district manager Superintendent Ken Neville said the Parkes Headquarters Brigade has outgrown their old station.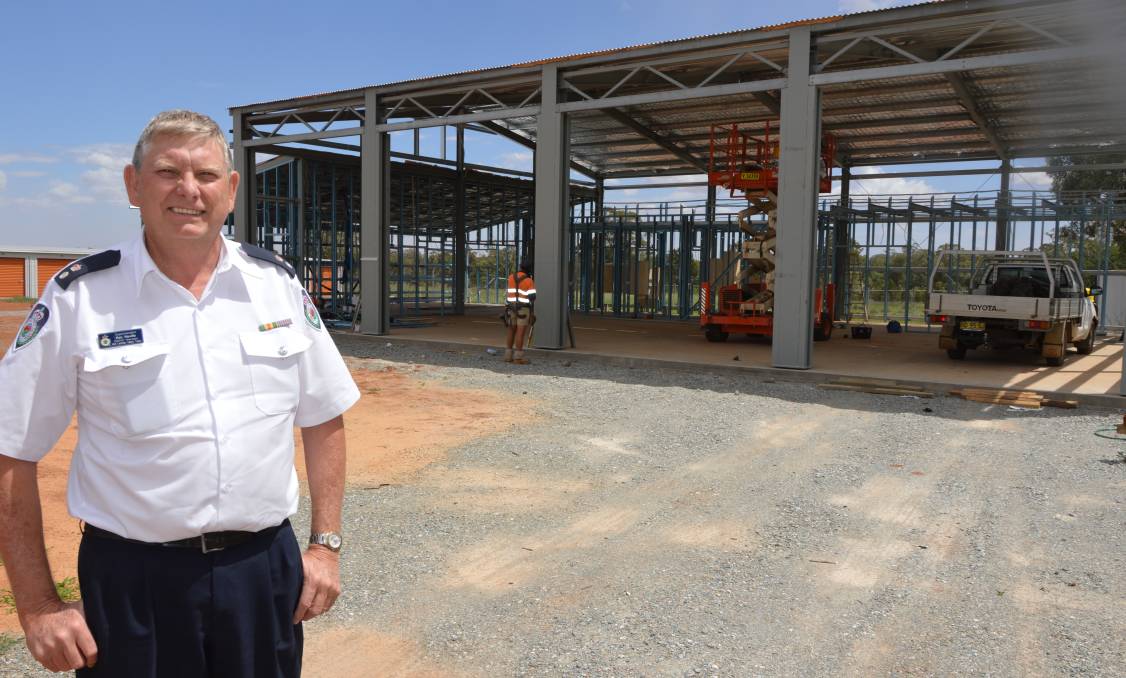 NOT LONG NOW: NSW Rural Fire Service Mid Lachlan Valley district manager Superintendent Ken Neville checks out the progress of the new station in Hanlon Street. Photo: Barbara Reeves
"The brigade has around 40 volunteer firefighters plus junior members, the next generation is coming through," Supt Neville said.
"They've been in Mathews Street for 20-odd years and the amenities are no longer up to the required standard.
"This new station features a meeting/training room, office and amenities.
"The brigade is very happy to be moving into bigger premises with state-of-the-art facilities and they are very much looking forward to making the move in the not-too-distant future."
The funds for the station come from the Rural Fire Fighting Fund which is contributed to by both state and local government and insurance companies.
READ MORE: Parkes' new Fire Station on track to be finished by the end of April
"We have an excellent working relationship with Parkes Shire Council," Supt Neville said.
"Council contributed to the project and also supplied the land for it to be built on."
Supt Neville said the two tiers of government and the Rural Fire Service are working in partnership to build new facilities for the whole of the Mid Lachlan Valley.
"We've just finished a new two-bay station at Waratah west of Peak Hill, and new one-bay stations at Caradgery and Mickibri," he said.
"A lot of infrastructure has been built in the last 12 months.
"There are 98 brigades in the Mid Lachlan Valley district and at present some of our trucks in remote areas are parked in farm sheds, but we will eventually have sheds for all of them, whether it be a single bay shed or something more substantial."
The new station will serve as a hub for the Parkes area.
"Two appliances (fire trucks), a command vehicle and our 14-seat bus that is used for the Mid Lachlan Valley Team area will be stationed here," Supt Neville said.
"The building is due for completion by the end of the financial year and we are looking forward to holding an official opening where we will hand out some long service awards to our firefighters."