Queen's Birthday AFSMs 2016
Published Date: 13 Jun 2016
Summary
Congratulations to the five NSW RFS recipients of the Australian Fire Service Medal, announced on the Queen's Birthday 2016.
Joseph Brown
Firefighter
Canobolas Zone, Region West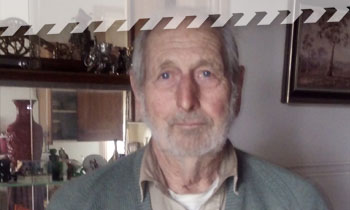 Joseph Brown was born in 1930 In the Blayney district. In 1936 the Hobby's Yards Bush Fire Brigade (now Barry Hobbys Rural Fire Brigade) was established with 15 members and its first equipment allocation consisted of six beaters and six knapsacks. During the war years all meetings were held in conjunction with other local events to save on travel for its members. In 1947 when the President was away Joe was asked if he would like to chair the meeting. He had just finished school and had some experience on how to run a meeting so reluctantly agreed. Soon after Joe was voted in as President and to this day remains the President of the Barry Hobbys Rural Fire Brigade. At the Brigade's next annual general meeting it will be 70 years that Joe has been President which is quite an achievement. Joe had held several other positions within the Brigade including being voted in as Brigade Captain in 1972, a position which he held for 22 years. Whilst in the Captain's position, Joe designed and built a fire truck out of a 1950's seven ton Commer, complete with: two 1,500 litre water tanks; pressure, transfer and fast fill pumps; fire extinguishers; safety rails and front cabin jets for grass fires. This truck was ahead of its time and served the community for many years until privately owned trucks were phased out.
Joe has attended numerous incidents over his 70 years but the one that really stands out is the fire which started on his property in 1965 due to a lightning strike. Due to the bad conditions on the day, the fire spread quickly heading north east towards Bathurst. Many locals came to assist but as there was limited fire fighting equipment it was a matter of getting stock out of the path of the fire and a neighbour took his orchard sprayer over to assist which saved sheds and other property. Joe thought the sprayer was just fantastic and was the catalyst for him designing and building the brigades first fire truck not long after. The fire burnt out 2,000 acres before being controlled and extinguished when it reached already burnt ground from a fire that had occurred a week earlier.
Due to Joe's extensive fire related skills and experience, he was appointed as a Deputy Fire Control Officer for the Blayney Shire Council in the late 1980's and remained in that position for over 10 years. Joe remained an active fire fighter until he turned 80 when he decided it was time to take a step back and found another role within the brigade looking after equipment and also completed the RFS aircraft radio controller course. Even though Joe is approaching 90 he still very fit and active and has been a mentor and inspiration for the many members of the Barry Hobbys and neighbouring Brigades.
Joe is a well respected and trusted member of the Barry Hobbys Brigade and all members would agree that he is a very worthy recipient of the Australian Fire Service Medal.
Alec Ralph Byers
Group Captain
Namoi-Gwydir Team, Region North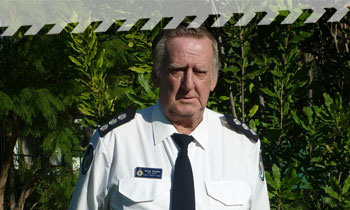 Mr Alec Byers joined the Ashley Rural Fire Brigade in 1997 and has remained an active member of this brigade throughout his service. From 1997 until 2007 Mr Byers was Captain of this brigade and in this time was involved in all aspects of the brigade, from attending incidents to issuing permits. Mr Byers is also a current permit issuing officer for the brigade, a position which he has held since 1997. In 2006 Mr Byers was elected as a Deputy Group Captain then Group Captain in 2007, a position which he still holds today. In this role Mr Byers is active in all aspects of the Service, from attending incidents as Incident Controller and Divisional Commander, to attending Service Level Agreement meetings and Senior Management Team meetings. Mr Byers also regularly assists with training in the team area, including running the local pumping scenarios and assisting with the Rural Fire Driver courses.
Mr Byers contributed to the design of the new Category 6 tankers and has assisted with their induction into the local area. During Mr Byers time with the Service he has conducted an extensive overhaul of the Moree Tanker fleet, a role he still assists with as required.
Mr Byers has attained high level qualifications, including Group Leader and is a mentor to members of the service throughout the Namoi / Gwydir Team area.
Mr Byers received the 10 year RFS Long Service Medal in 2012 and it is the view of the Namoi / Gwydir Team of the NSW Rural Fire Service that Alec Byers is a worthy recipient of the Australian Fire Service Medal for his 18 years of diligent service to the community.
Patrick James Linnane
Group Captain
Chifley, Region East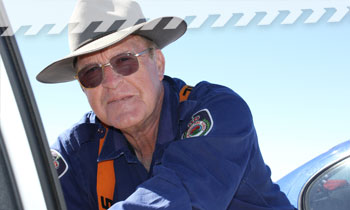 Patrick Linnane joined the Raglan and Jenolan Caves Brigades in 1984. Patrick was the founding member of the Oberon support brigade and held the position of Captain in that brigade for nine years. He held the rank of Deputy Group Captain for four years, Group Captain for six years of the Chifley Zone Group 4 area and he retired with the rank of Group Captain.
Patrick has always been a highly active member of the NSW RFS and has only missed one Rural Fire Driving course as an instructor since it started in Chifley in the early 1980's when he started the Training Committee in the Oberon area. Patrick is a well respected member of Chifley / Lithgow and is held in high regard by both Volunteers and Staff across the Districts. The majority of volunteers in the Chifley Zone can accredit their training in firefighting to Patrick and can attest to the guidance and support he has given them throughout their RFS careers.
Although it's not officially recorded, Patrick started out his service fighting fires with the Neville Bush Fire Brigade in his late teens around 1954. This was how Patrick put in his service up until official records started in 1984. He continued to help his local brigades where he lived at the time unofficially in the Mangrove Mountain and Badgerys Creek areas. Patrick to this day still remains dedicated to the training standards of the RFS members in his area and the district as a whole by being a key member of the training committee and in the organisation of training events for his group area. At the last count, it is estimated that Patrick contributed nearly 300 hours a year to just training volunteers. The current Chifley Zone and Lithgow District cadet programs were set up by Patrick in 2006 and without his dedication to the program, it would not be the success it is today. He also ensured that before moving out of the District that he trained and mentored the current cadet program coordinators to ensure it ongoing success.
Patrick's guidance and mentoring has been invaluable for several senior officers in the Chifley Zone which includes two Group Officers and several Captains. Without Patrick's foresight and succession planning the Chifley Zone Group 4 would not have the current command structure in place. In 2006 Patrick Linnane received the National Medal for his dedication and tremendous contribution to the Chifley Zone and Lithgow District.
Christopher Gilbert Nesbitt
Firefighter / Inspector – Retired
The Hills, Region East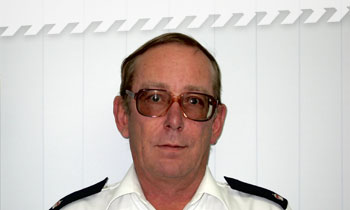 Chris Nesbitt joined the Baulkham Hills Headquarters Brigade in Castle Hill in 1975, just a couple of years after the Brigade was formed. He quickly gained the support and respect of the members of the Brigade and was appointed Captain in 1977, holding the position until 1990 and then moving to the position of Deputy Group Captain for the next 10 years.
Under his leadership, the Brigade grew into a most effective support arm of the District, with a membership of over 60, which provided crews of well trained firefighters, bulk water support, the original District Canteen and Communications group, as well as transport and logistics roles. Under his management, the Brigade provided a wealth of support, not only within the District, but campaign incidents across the State.
With a background in training with Qantas, Chris took on the role as Lead Instructor for the original Basic Training Courses developed by the Service in the early 1980's, developing lesson plans and supporting materials and these were presented across the Shire, to the then 800 plus members. He further developed this into an ongoing program of formal training within the District, which eventually led to him being appointed a full time employee of the Service, specialising in the Learning and Development area.
Throughout his time as a Group Officer and full time employee, he has made himself available, presenting many facets of Brigade training, both at Regional and State level. Chris also has a very extensive information technology background and during these times, was heavily involved in the development of software programmes which were used by many Districts, particularly for membership details, equipment recording and so on which help set the direction for the extensive systems of today. This experience continues to provide the District with a wealth of information technology support for the staff.
His empathy with members, is well recognised, as he also co-ordinates membership issues and has developed systems within the District that in the event of injuries, the welfare of members is given the highest priority which also carries over to dealing with the workers compensation and recovery back to active membership. Having devoted immeasurable time and energy to the Service across the State, with the full support of his family, Chris is held in the highest regard by all and is more than worthy of being considered for the Australian Fire Service Medal.
Alfred Henry Will Snowden
Group Captain (Retired)
Mid Coast, Region East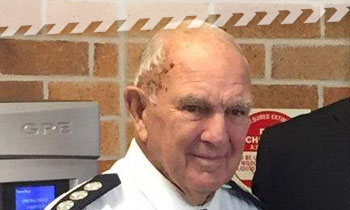 Alfred Snowden commenced service with the Tinonee Bush Fire Brigade in May 1971 and has been an active fire fighter and field officer. He retired from his position as Group 3 Captain with the rank of Group Captain in May 2015 after a total of 44 years service. His service as a brigade member continues.
He was Group Captain Tinonee Brigade in 1986 and held this role until the reorganisation and commencement of the Rural Fire Service in 1998. Bill was subsequently re-elected Group Captain and has served continuously until retirement from that position.
Throughout his service Bill has taken a personal interest in all aspects of brigade management and administration. His training interests included rural fire off road driving, fire ground safety, mentoring and the operational fire fighting capability of the Manning District brigades he was responsible for. In recent years he was instrumental in the reconstruction of Krambach Brigade. He was an integral part of a Senior Management Team responsible for the training and deployment of 800 volunteer fire fighters comprising 26 brigades to service 3,753 square kilometres of the Greater Taree District. From an RFS point of view this includes the safety and welfare of a permanent population of 50,000 which increased markedly during holiday periods coinciding with the bush fire season.
In an outstanding career Bill has made a substantial and sustained contribution to the security of the general public by his operational expertise and as a member of the local Incident Management Team responding to countless local and interstate fire events from mundane to catastrophic; and by providing considerable support for community safety and approved pro-active fire fighting initiatives to reduce the impact of those events on society in general. In fact, public safety, their welfare and preparedness to cope with and survive the regular extraordinary bush fire events occurring within this country has been the motivation behind his volunteer service.
Consequently, he has willingly served intra and interstate when required in accordance with the various Disaster Plan activations and in 2009 Bill attended the Victorian Bushfires. He was recently awarded Life Membership of Tinonee Brigade.
Bill has held the rank of Group Captain, the highest RFS elected volunteer rank, for approximately 30 years. This is an exceptional personal achievement and a leadership example with few precedents. It is testimony to his enduring commitment and dedication to the NSW RFS and to public safety. Equally, it is indicative of the confidence and esteem with which he was held by present and former brigade members.
Bill was conscripted into the Australian Armed Services in accordance with the then existing National Service Act, reported as directed for military training in April1955 and was honourably discharged on the April 1960 having fulfilled those obligations. His combined military and volunteer service to the State and the Nation is approaching 50 years.
The brief facts enumerated herein, emphasise the inestimable value and significance of Bill's contribution which has been given voluntarily and without hesitation to community service locally and nationally when required.
As colleagues representing the Greater Taree District we have much pleasure in recommending his leadership example and personal achievement as a fire fighter. Equally, we commend his enduring commitment, dedication and promotion of the NSW Rural Fire Service ideals.