Burn notice: warning to the public from firefighters
Published Date: 02 Oct 2013

Summary
Central Western Daily By NADINE MORTON
FIREFIGHTERS say they are as ready as they can be for bushfire season, it is the public that needs to take more care.
Last bushfire season the Central Western Daily reported on numerous fires that started due to human error.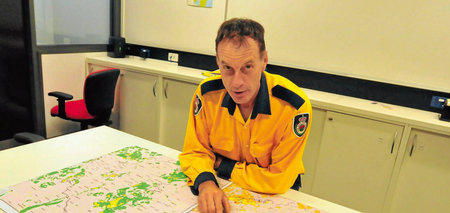 These fires resulted in hundreds of hectares of bush and grassland scorched and fires that came dangerously close to houses.
NSW Rural Fire Service Canobolas Zone operations officer Brett Bowden said all too often fires are started due to careless thinking.
"The use of welders and grinders nearly burnt down two houses in Lucknow," he said.
"It sometimes beggars belief."
Mr Bowden said while volunteer firefighters are prepared for the season in terms of equipment, training and plans, it is the public they are now focused on.
"In terms of preparation we've got a plan, in terms of response we've got a plan," he said.
"We can treat as many of the risks as you can but you can't plan for people's activities."
Mr Bowden said Saturday's 18 hectare fire at Lucky Downs north of Orange was started by an "absentee landholder".
He said the fire was lit on Friday and thought to have been extinguished before the property owner left to return to his home out of the area.
It then reignited during strong, gusty winds on Saturday and escaped containment lines.
Mr Bowden said fires can easily be started by vehicles left idling in long grass.
"Catalytic converters run at 900 degrees, diesels can run at 400," he said.
Mr Bowden said people need to be aware of their surroundings during hot, windy weather especially when it comes to using machinery.
"The rural people know what they're doing but I think there's various rural contractors and sometimes they're not always thinking of what the best job is for the day," he said.
"People just need to know and thing about what they're doing.
"Dry grassfires will race like a racehorse.
"Think about what you are doing."