Fire protection from the horse's mouth
Published Date: 12 Jan 2013

Summary
Central Western Daily By TRACEY PRISK
The NSW Rural Fire Service (RFS) will host a briefing session with equestrian supply store Horseland to ensure property owners have a plan to protect their horses during a bushfire.
RFS Canobolas Zone community safety officer Geoff Selwood will address a group of local horse owners with a question time at the end of the session.
Attendees will be given information about house and property preparation with specific planning for what to do with horses in the event of a bushfire.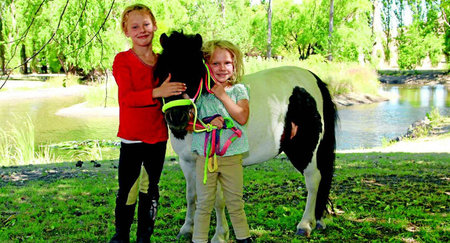 Jessica and Jemma Curtin with Lady
Barbara Karrer, who owns Horseland Orange with her husband Rene, said she hoped 30 to 40 people would attend.
"I think it will be a good opportunity for people, even if they do have a bushfire plan, to come along to a really useful session," Ms Karrer said.
"You might find you change some of the things in your plan.
"Horses have a very strong flight response to pain or fear and their natural reaction is often to run. They can be totally irrational and unpredictable."
Ms Karrer said people often formed strong emotional attachments to their horses and would be devastated to see them injured or killed in a fire.
The free meeting will be held at Horseland at 20 Peisley Street on Thursday at 6pm.