Fire service feels the heat
Published Date: 12 Jan 2013

Summary
Central Western Daily By NICOLE KUTER
The Rural Fire Service (RFS) Canobolas Zone is preparing for what could be the hottest weekend recorded in Orange by putting 2000 volunteers on call and calling in all their earthmoving equipment.
Today's maximum temperature is predicted to hit 38 degrees, however, the RFS is not expecting the same gusty winds they experienced on Tuesday.
But the warning is still dire.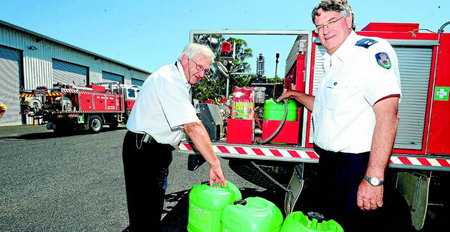 Light a fire or use welding or grinding equipment and you will be prosecuted.
That's the message from RFS spokesman Bruce Reynolds.
"We're asking farmers over the next couple of days not to use any agricultural equipment," he said.
The top temperature on Sunday is expected to be 35 degrees, however, a cool change later in the day could bring some rain.
But the news is not all good for volunteers.
"It could mean lightning and if we get a few strikes there might be trouble," Mr Reynolds said.
RFS Canobolas Zone superintendent David Hoadley says all crews can do is watch the horizon.
""We're not nervous we're just ready," he said.
"People need to keep up the good responsible attitude."
There is a statewide total fire ban in place but some people are not getting the message.
"There have been a number of people charged with lighting fires during a total fire ban in the central west over the last week," Mr Hoadley said.
"We had one person who lit an incinerator during a total fire ban and another person who caused a fire by grinding metal."
The RFS is calling on small block owners to hold off on slashing paddocks and mowing grass.