Highway four vehicle collision
Published Date: 16 Jan 2013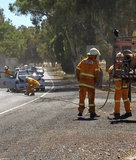 Summary
Cowra Guardian
The Midwestern Highway was closed briefly to just one lane of traffic yesterday morning after a multiple vehicle collision on the outskirts of Cowra.
Emergency services personnel, including ambulance and Rural Fire Service volunteers assisted on scene controlling the highway traffic, after three cars and a truck collided near Europa Park, on the north east approach to the town mid-morning.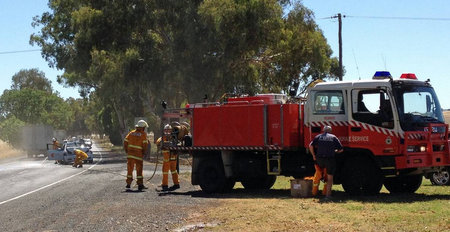 Police said the accident occurred after a westward bound driver ploughed into the vehicles in front of him, which were behind another turning into Campbell St.
Witnesses describe the sound of the collision's impact as massive.
Four people were treated for injuries at the scene; the primary victim sustaining a moderate head injury. Police said it was not life threatening.
Tow trucks transported three vehicles from the site; the truck was able to be driven from the scene.