Larras Lee airstrip in operation for Baldry Fire
Published Date: 04 Jan 2013

Summary
The newly established Larras Lee Airstrip received its first planes during the fire between Cumnock and Baldry on Friday the 4th January.
The east west strip is 1.2 kilometres long, all dirt and is being made from local gravel.
A 237,000 litre tank is located on the western side of the strip and is fed by pumps from nearby springs.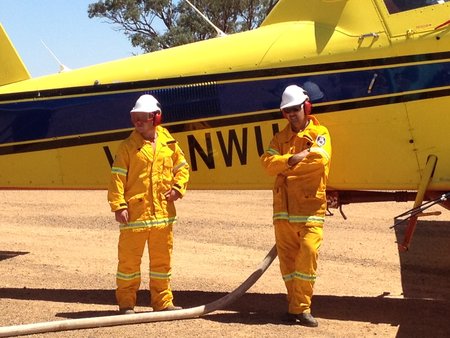 Quick fill trailers have been located at the strip.
This is an emergency strip only with access only available to emergency services people. The general public are asked to stay away from the strip.
View video of the strip operating.