Lightning's hidden danger
Published Date: 21 Jan 2013

Summary
Central Western Daily By NICOLE KUTER
LIGHTNING strikes could cause hundreds of fires like the Goldings Long Point/Ophir Reserve blaze that was started on Friday night and the Rural Fire Service (RFS) might not know about them for days.
When a strike hits a tree it could cause the bark to smoulder away for days. If the bark then hits the ground it could catch the surrounding grass and cause a bushfire, according to Rural Fire Service operations officer Brett Bowden.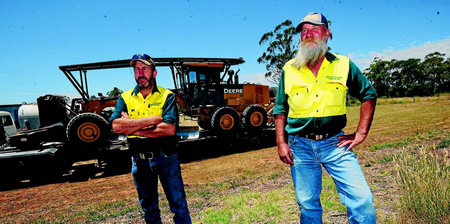 The RFS accounted for thousands of lightning strikes from Orange to Dubbo that went to ground during Friday's storm. If these strikes had hit trees fires could be smouldering already.
"Some of these could smoulder away for two, three, four or five days before anything happens," he said.
The RFS mapped the location of all the lightning strikes and are sending crews out to inspect them before any more fires like Goldings Long Point occur.
The fire burnt less than a hectare and was contained by Saturday morning.
Mr Bowden said it was a difficult fire to contain because of the terrain but no person or home was at risk.
He said, however, it was important for people to remain vigilant for the rest of the summer.
"We are by no means out of the woods yet," he said.
People have been downloading a bushfire survival plan from the RFS at record rates, Mr Bowden said.
"That's really good to see and I'd encourage more people to do so," he said.
While the firefighters were thankful for the rain over the weekend unfortunately it did not spread to the fire grounds still burning in the area, Mr Bowden said.
With cooler temperatures over the weekend and the next few days the RFS can breathe easy and will send some of the volunteers from the Long Point fire, that started on New Year's Eve, home.
"Some of them have been there so long they think they live there," he said.
"It will be a good chance for them to have a rest."