Lucky Downs Bush Fire
Published Date: 28 Sep 2013

Summary
A fire was contained in the Lewis Ponds area on Saturday 28th September. It burnt out around 18 hectares.
Lucky Downs
LOCATION: 15 kms East of Orange
COUNCIL AREA: Cabonne
STATUS: Under Control
TYPE: Scrub/Grass fire
FIRE: Yes
SIZE: 18 ha
RESPONSIBLE AGENCY: Rural Fire Service
It was kept to a smaller area due to the effectiveness of the brigades and bomber 222. It was not an easy job with the wind gusts.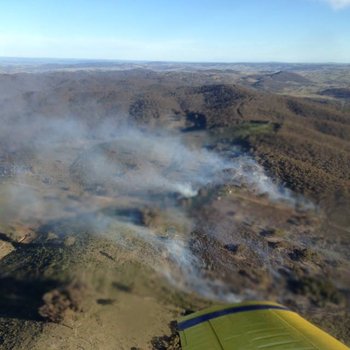 The Brigades who attend: Clifton Grove Ophir, Ponds, Lucknow, Orange, North West.