Quick thinking neighbours halt Conimbla fire spread
Published Date: 25 Jan 2013

Summary
Cowra Guardian
A fire near the Conimbla National Park came within metres of engulfing a property, but for 'quick thinking neighbours' and luck.
Five crews and a number of aircraft worked to contain the fire, managing to do so late on Wednesday evening.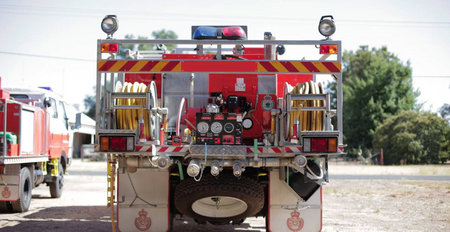 Local resident Danny Bloomfield said the fire came dangerously close to his and his wife's property 'Finally'.
"It burnt right up to the house," he said.
"It could have gone up but for quick thinking neighbours and that."
Fire mitigation officer Geoff Selwood said the conditions helped keep the fire away from properties.
"It burn[ed] away from houses and sheds on the property and up a hill away from the place," Mr Selwood said.
The fire burned to 10 hectares before it was deemed under control, according to the RFS website.
Mr Bloomfield said he was extremely fortunate that the wind was blowing away from the property.
"We were lucky that the wind was in our favour," he said.
"Everything was in our favour."