Smoke covering city no cause for concern
Published Date: 28 Oct 2013

Summary
Central Western Daily By NADINE MORTON
ORANGE fire crews have reassured residents the thick blanket of smoke covering the city today has blown in from fires burning to the east.
An overnight wind change has blown smoke from fires burning in the Blue Mountains, Wollemi National Park and Bargo across the central west.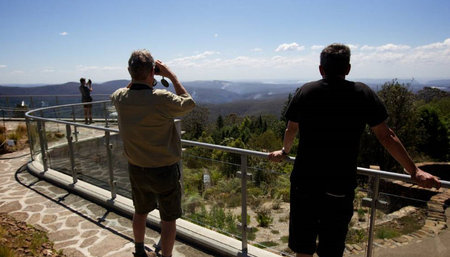 NSW Rural Fire Service assets and infrastructure officer Steve Smith issued a warning to people with respiratory problems.
"If you suffer from breathing problems remain indoors and keep inside until the smoke leaves the area," he said.
A number of roads remain closed across the Blue Mountains, including the Bells Line of Road between Mount Tomah and Lithgow.
Additionally, Hartley Vale Road, Fields Road and Darling Causeway remain closed due to smoke, back burning operations and possible fire impacts.
Mr Smith said while there are currently no fires burning across the Canobolas Zone he has asked residents to call triple-0 if they see thick smoke locally or fires burning with no fire truck in attendance.
Stay up to date with the latest bushfire news at the NSW Rural Fire Service or RTA Live Traffic.