Blown Away by Donations
Published Date: 22 May 2020
Summary
During the last horrific Fire Season we were inundated with donations by local businesses, organisations, groups and individuals. The donations came in all shapes and sizes from goods, food, cleaning and hygiene products to cash funds.
Many strike Team deployments made good use of the snack foods, Bottled Water, Hand Sanitiser, facial wipes etc for months as they were deployed across the state to various fires.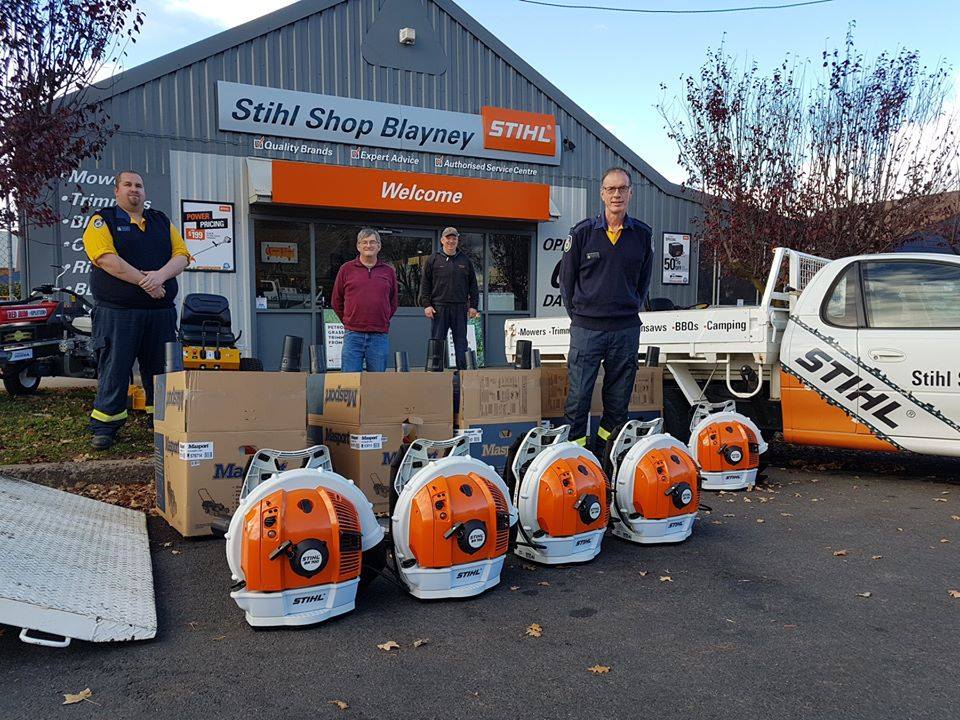 Monetary Donations were received as well and the largest of which came in from the Orange Art Society where the group had set a target of some $8,000 and set about gathering donated Art Works from their members to Auction at a Gala Event held on 22 February.
The Orange Art Society were keen to have the funds expended on a worthwhile Equipment project and the Senior Officers elected to make Blowers the priority as these can be used for a variety of tasks from offensive fire work to Back Burning and HR tasks.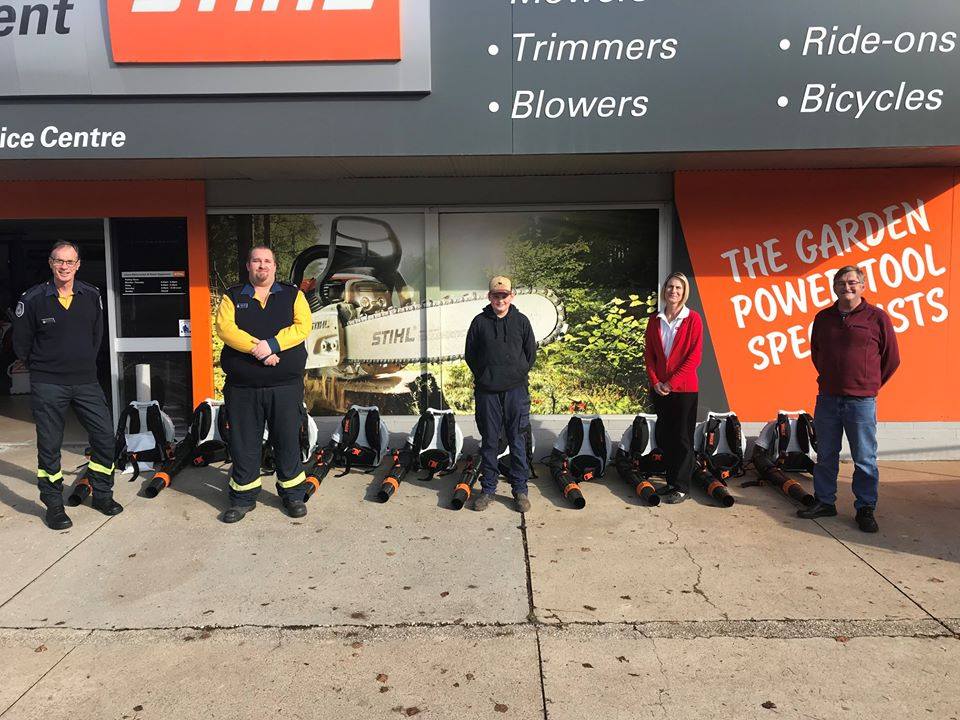 The Auction, in fact, raised close to $15,000 and we have been able to add the amount with other donations to realise a purchase of Thirty (30) Blowers which will soon be distributed to some of our Extreme and Very High Risk Brigades.
President of the Orange Art Society Mr David Mason was on hand to pick up the Blowers where three local suppliers in Cowra, Blayney and Orange supplied 10 units each. This is another way that local donations were expended in a way to push business through local stores who have been feeling the effects of a long drought and slow business.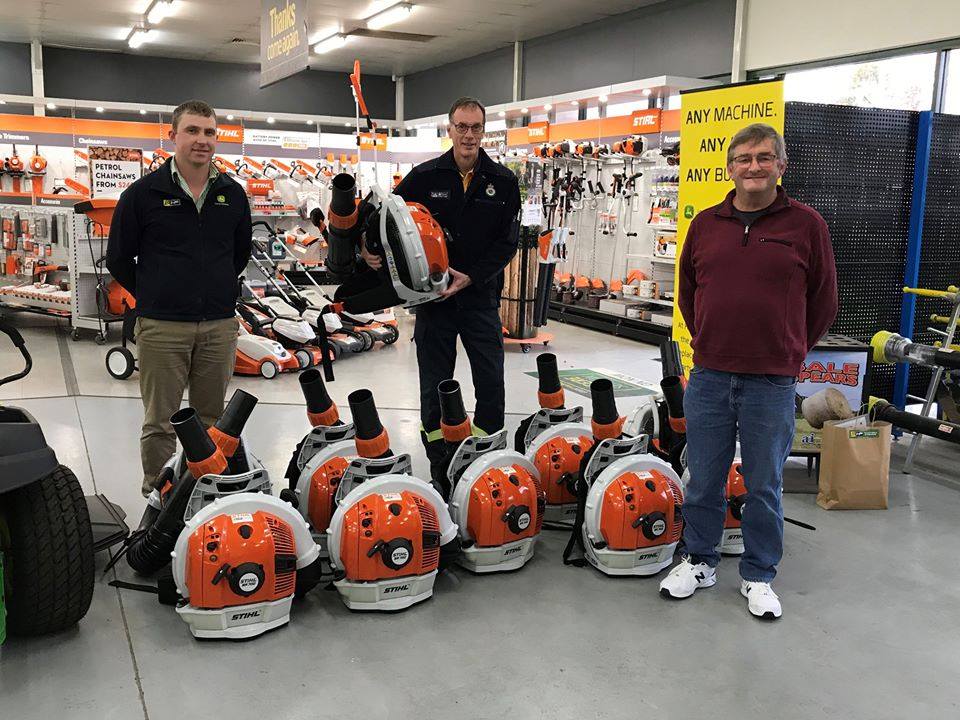 How fantastic that the RFS has been the benefactor of such significant local support and also fantastic that we can spend that money with local businesses who in turn can provide tools to local volunteers.