Browns Creek Road Fire
Published Date: 06 Apr 2018
Summary
A grass fire burnt within metres of a house along Brown's Creek Road in Blayney on Friday afternoon.
View the Blayney Chronicle story
It is evidence that the public need to be vigilant despite the official end to fire season over Easter.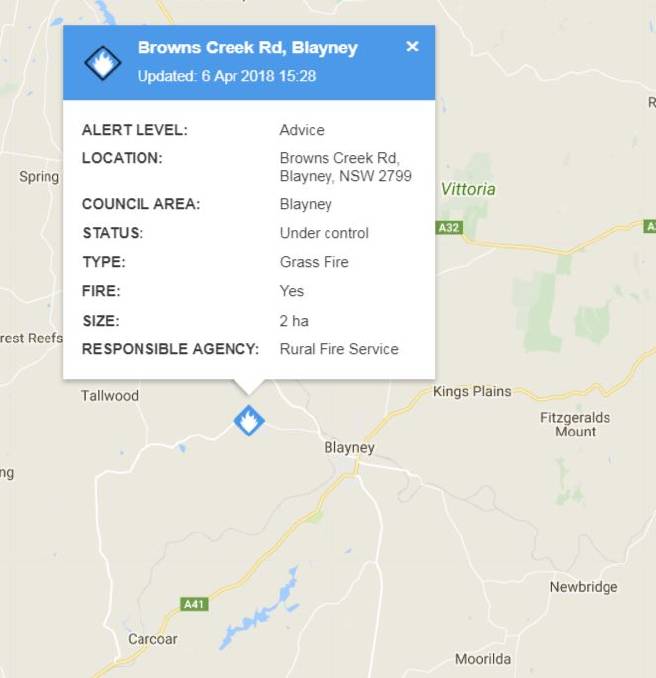 Rural Fire Service (RFS) Canobolas Zone operations manager Brett Bowden said the grass was "nearly non-existent no more than a centimetre long" at the site of the blaze.
"It just shows how dry it's been and how little rain we've had that this fire can start," he said.
"Even though we're through the fire danger period, there's still concern."
The RFS received the call-out to the fire at 2.45pm on Friday afternoon, and the fire was doused in short order once the Blayney and Tallwood brigades arrived on scene, along with two Blayney Shire Council tankers.
The RFS are still investigating the cause of the grass fire.