Catastrophic Fire conditions forecast for Canobolas Zone
Published Date: 11 Feb 2017
Summary
There is a Catastrophic Fire Danger Rating for the Canobolas Zone on Sunday 12th February 2017.
Due to high temperatures and strong winds forecast for the central west, the Canobolas Zone of the RFS is asking the people of the region to be on extra alert in case of bush fire.
Because of the extra risk, the Canobolas Zone of the NSW RFS has a range of resources at the ready, including :
* more than 150 tankers,
* 2,000 volunteer firefighters...
* access to aircraft and council machinery
By raising the level of community awareness , the RFS will be ready to respond to any outbreak and try and avoid a major bushfire.
The RFS is asking all residents, and particularly people in rural areas, to respect the TOTAL FIRE BAN that's currently in force. As well as the ban on lighting fires, the RFS is asking residents not to operate:
* slashers
* welding equipment
* angle-grinders
* ride-on mowers
The RFS is sending text and automated messages to central west residents to keep them in touch with the latest information. The general public has been asked to consider their operations with the Catastrophic Fire Danger Rating forecast fro Sunday 12-2-2017. Below are some things you should think about.
If you are concerned about the catastrophic fire danger rating and live in a rural area or on the fringe of a town you may want to consider consider visiting friends in a major centre during the day, going to a shopping centre during the day or visiting your local services club during the heat of the day.
Please report any unattended fires to triple 0.
Download a leaving early facts sheet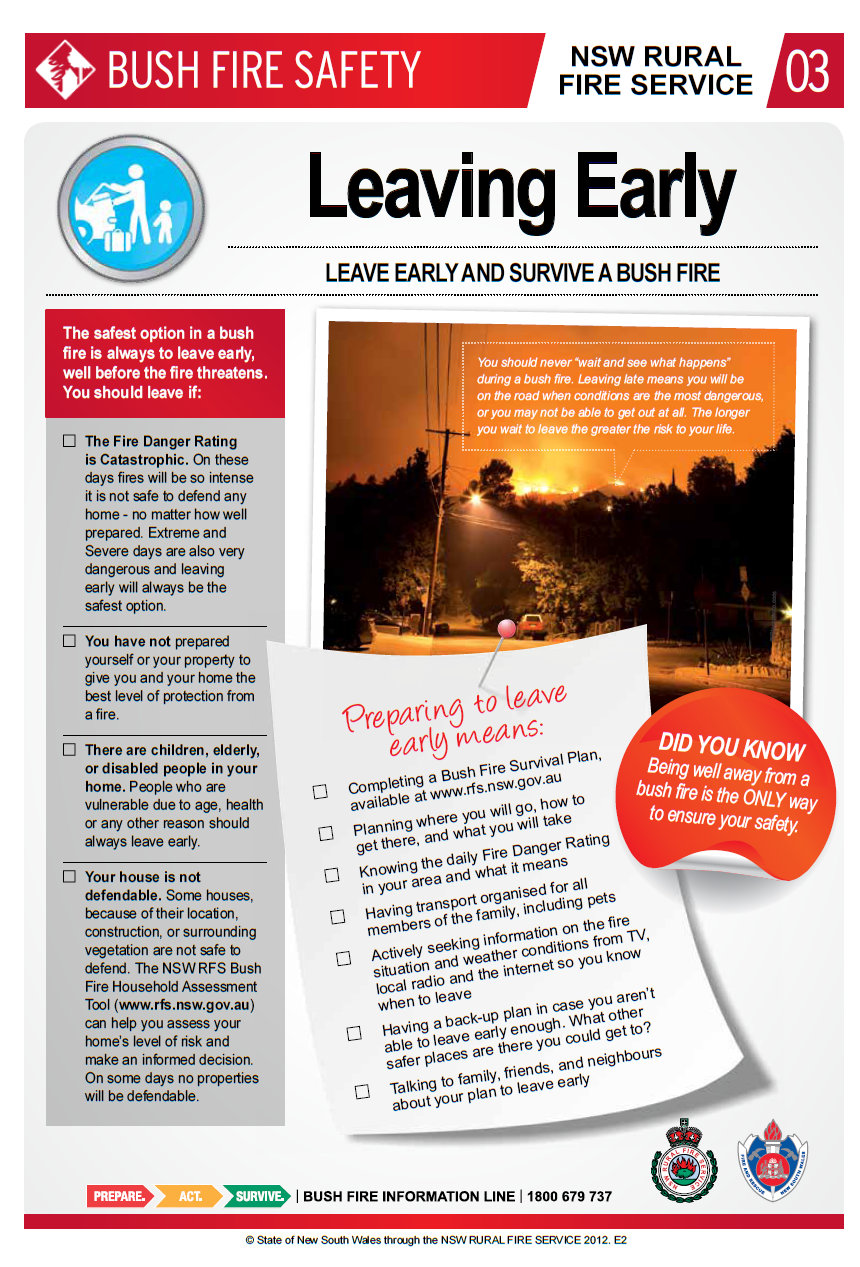 Download a Bush fire survival plan Fact sheet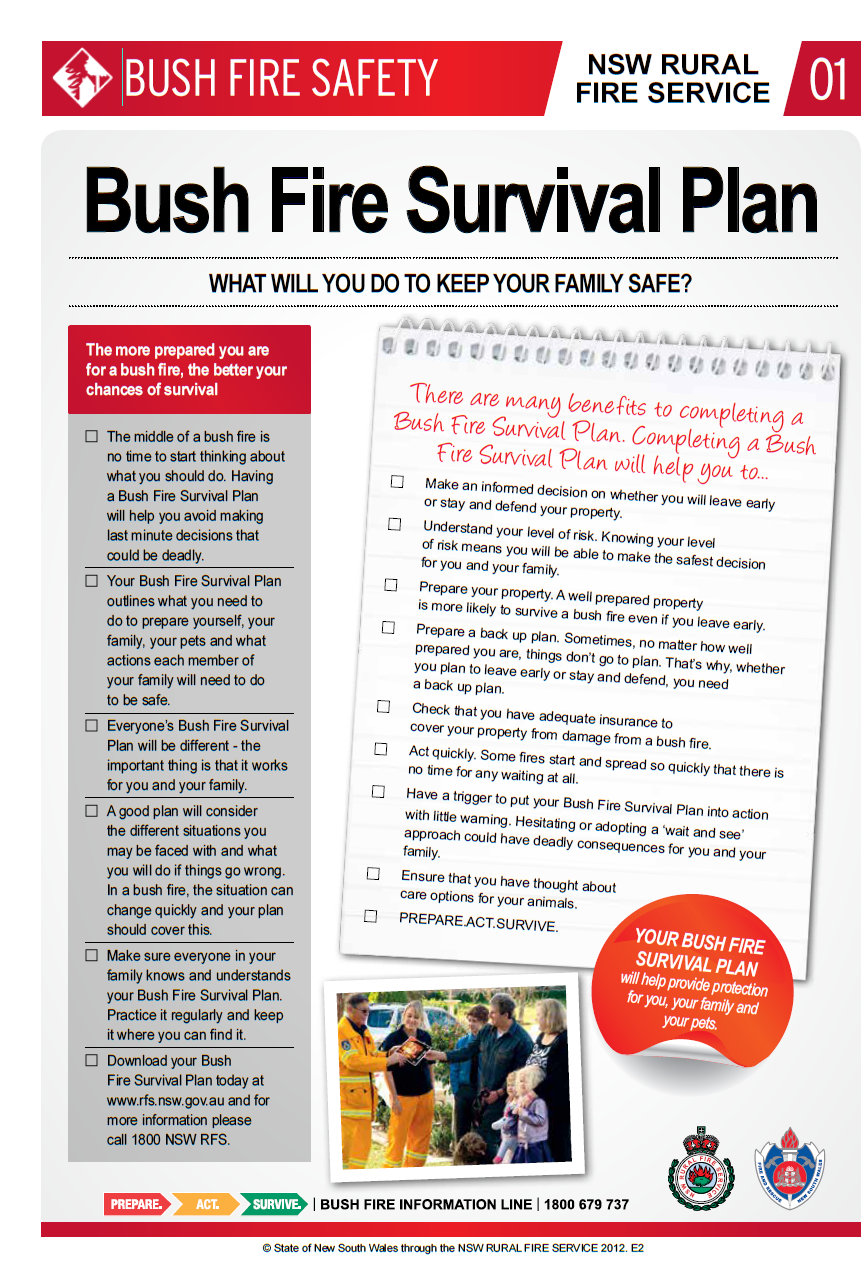 Download the Simple steps for a bush fire survival plan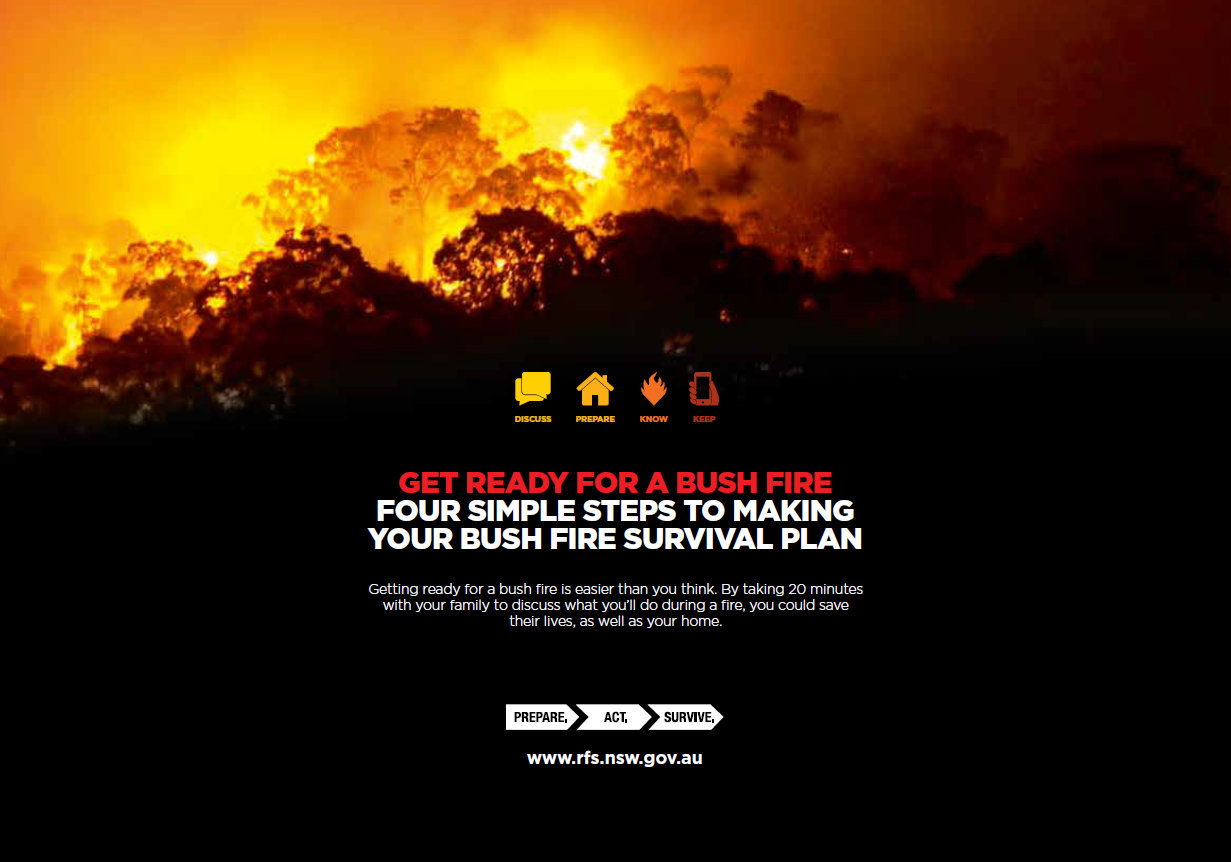 View the fire weather advisory pdf file.