Fires in the Canobolas Zone on Sunday 12th February
Published Date: 12 Feb 2017
Summary
There is a Catastrophic Fire Danger Rating for the Canobolas Zone on Sunday 12th February 2017.
Below are a list of fires in the Canobolas Zone which were active during the day.
Click here to see the latest fire information at the Fires near me website.
Avondale Rd, Cumnock
ALERT LEVEL: Advice
LOCATION: Avondale Rd, Cumnock, NSW 2867
COUNCIL AREA: Cabonne
STATUS: Under Control
TYPE: Grass Fire
FIRE: Yes
SIZE: 360 ha
RESPONSIBLE AGENCY: Rural Fire Service
Canobolas crews under Catastrophic Fire Conditions contained the Avondale Road fire to just 360 hectares.
When the fire was reported at about 3.50pm on Sunday 12th February, the Canobolas Zone mounted a swift response, deploying a large number of tankers and volunteers to the fire.
It was only due to the swift and heavily weighted response of volunteers in horrific conditions that this dangerous and fast moving grass fire was able to be contained within three hours.
There were 120 volunteers in 28 tankers assisted by crews from the Orana region, as well as seven heavy plant and two air craft.
Three tankers and a group captains vehicle were impacted by fire, particularly smoke on the Avondale road at one stage but all crews followed correct fire procedures and are all okay and returned to fire fight operations.
One crew brigade member from Cumnock received a hand injury during the fire.
To all the volunteers, both those who attended and those that stayed at the stations all day ready to attend a blaze, a very big 'Thank you' from the Incident Controller, David Hoadley and all the team at the fire control centre.
The following photos and video are of the Avondale fire. The video was taken by Liam Whitton when air operations had concluded.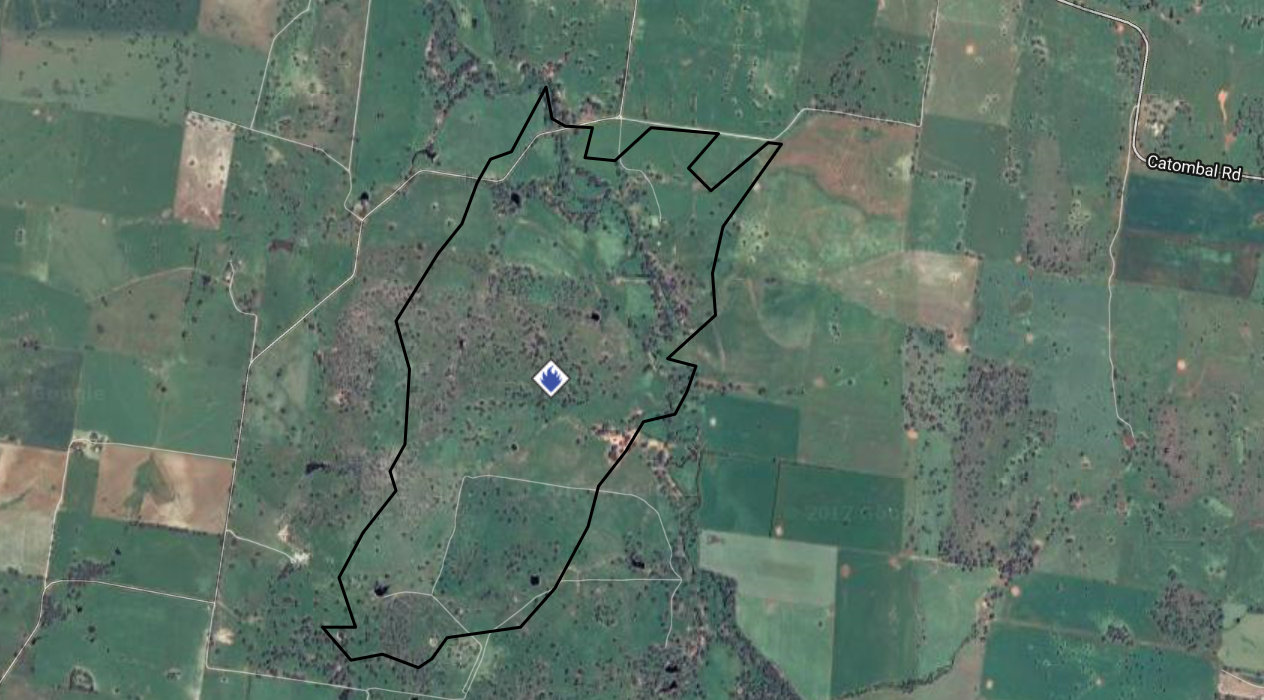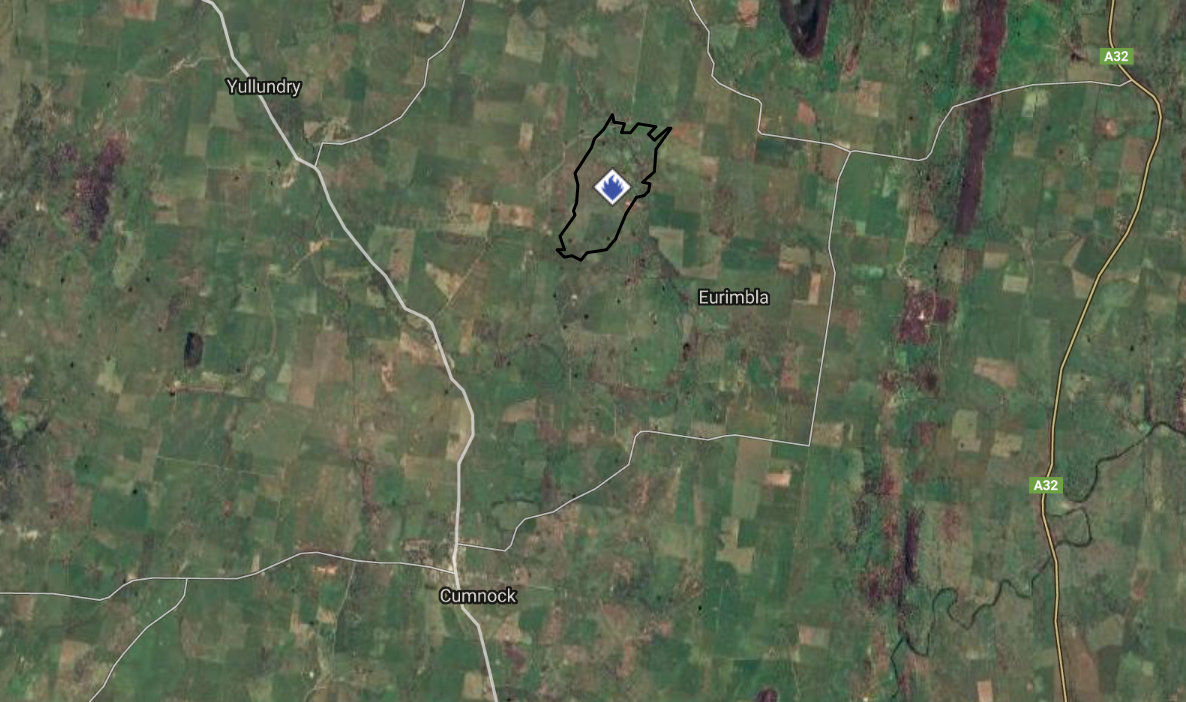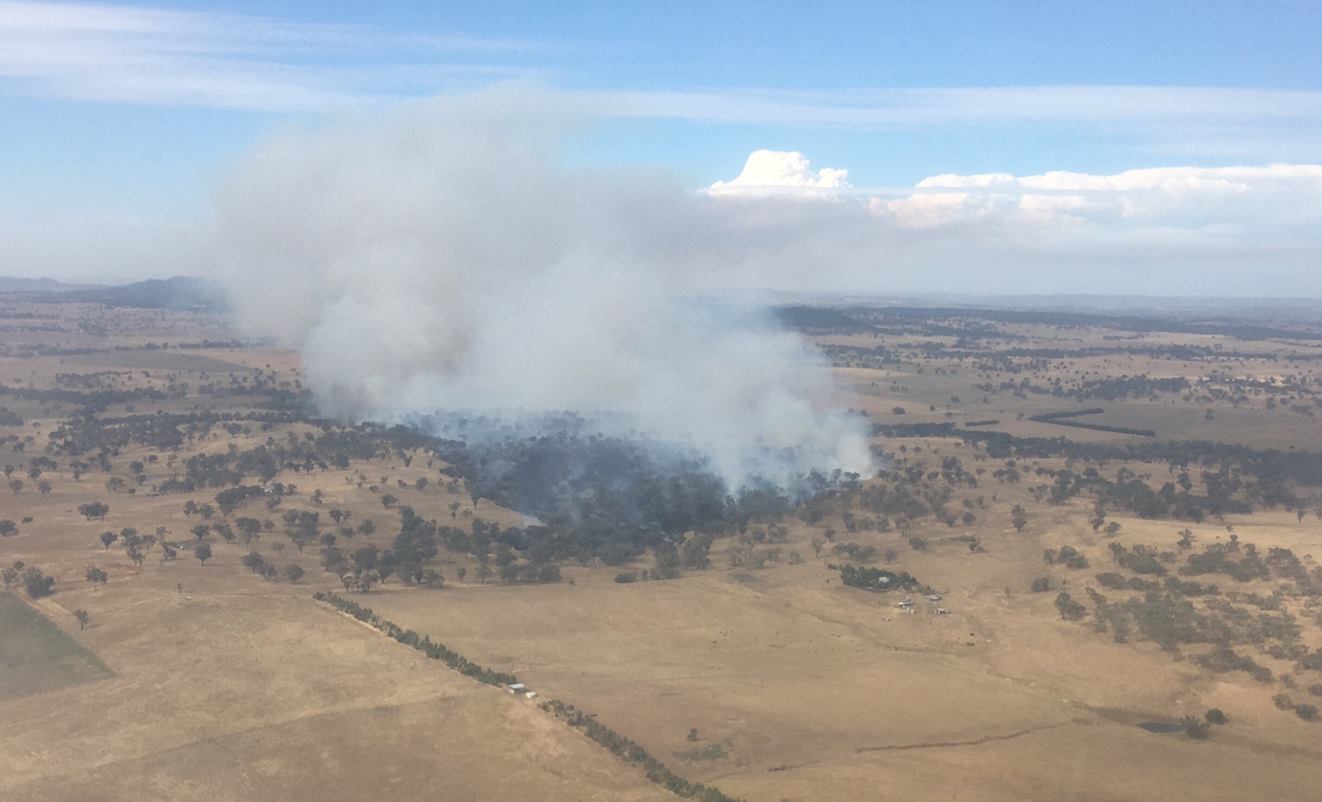 Overnight crews heading to the Avondale fire for the Canobolas Fire Control Centre.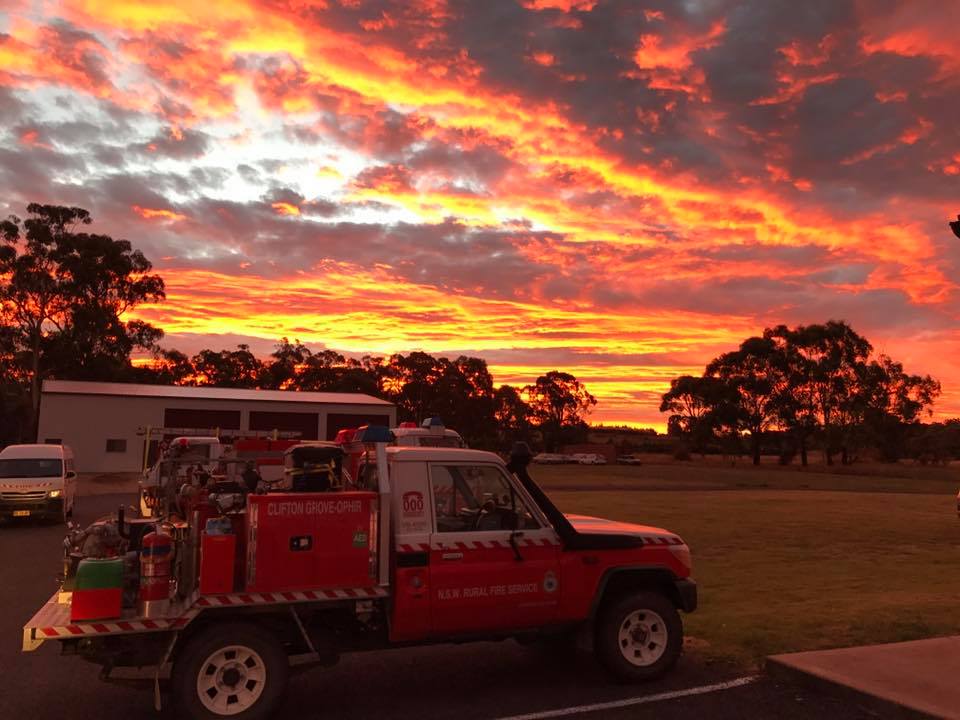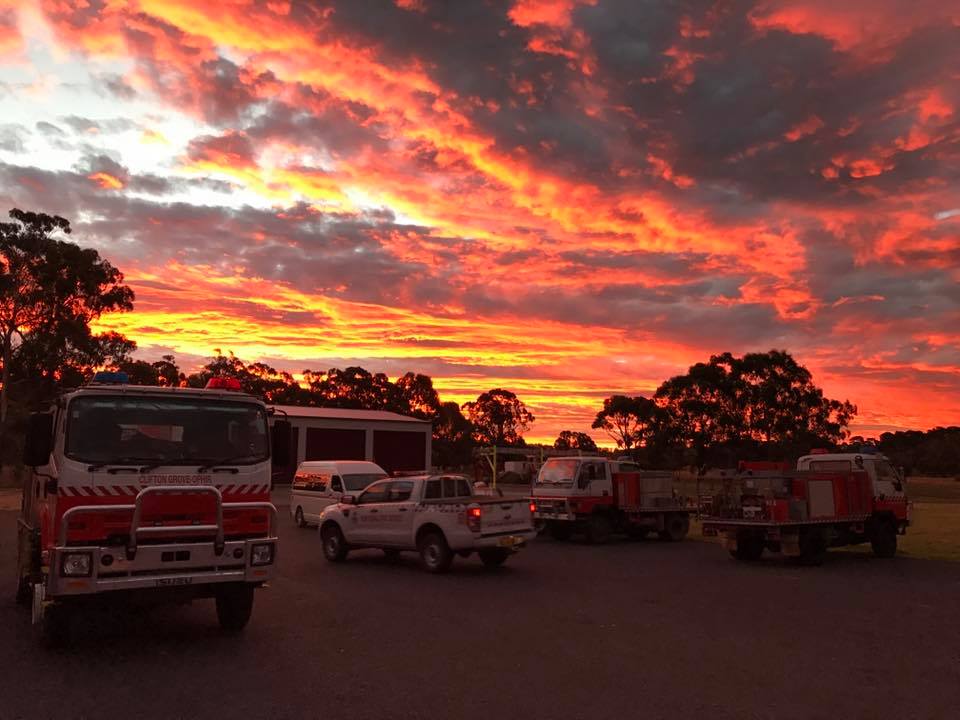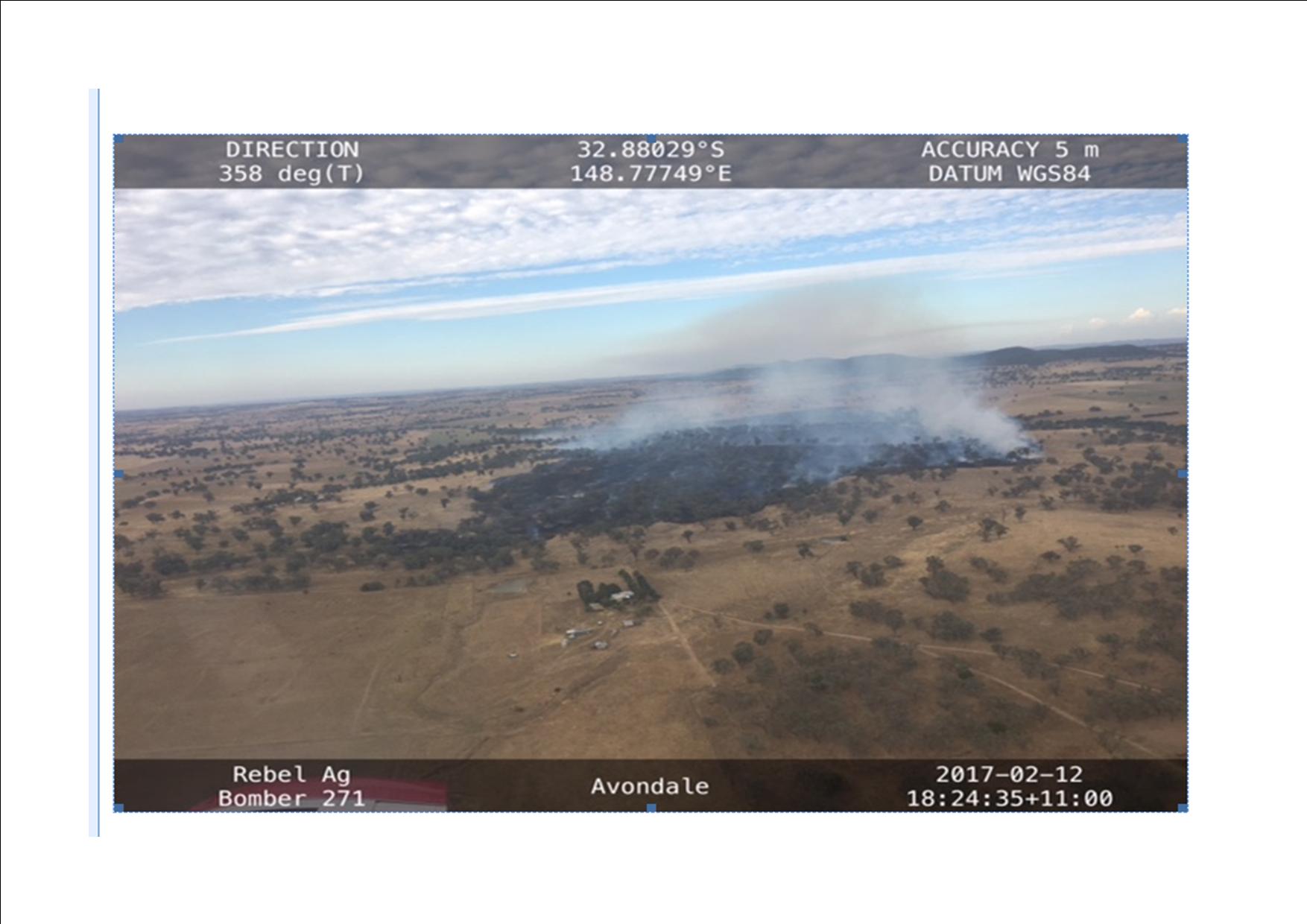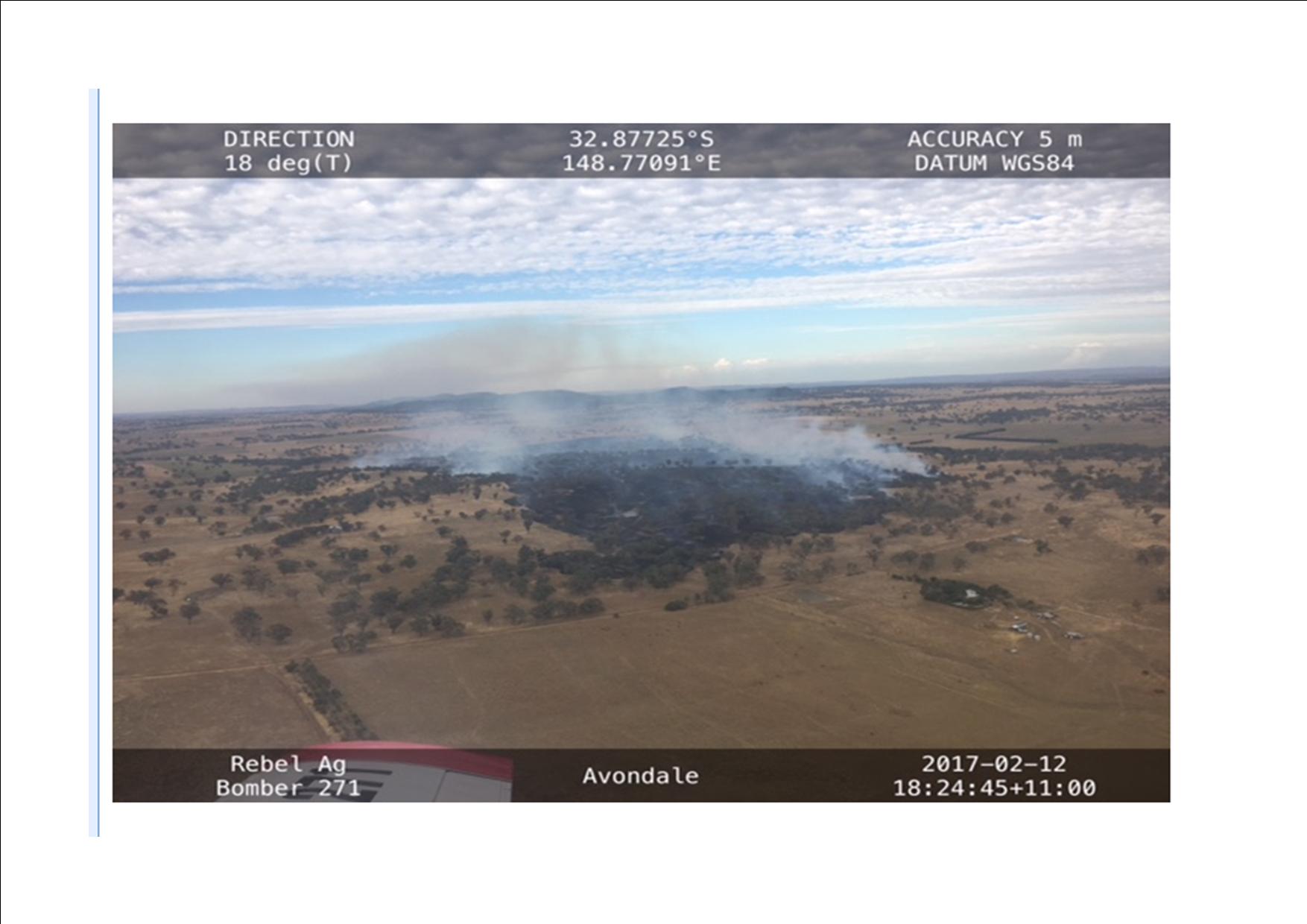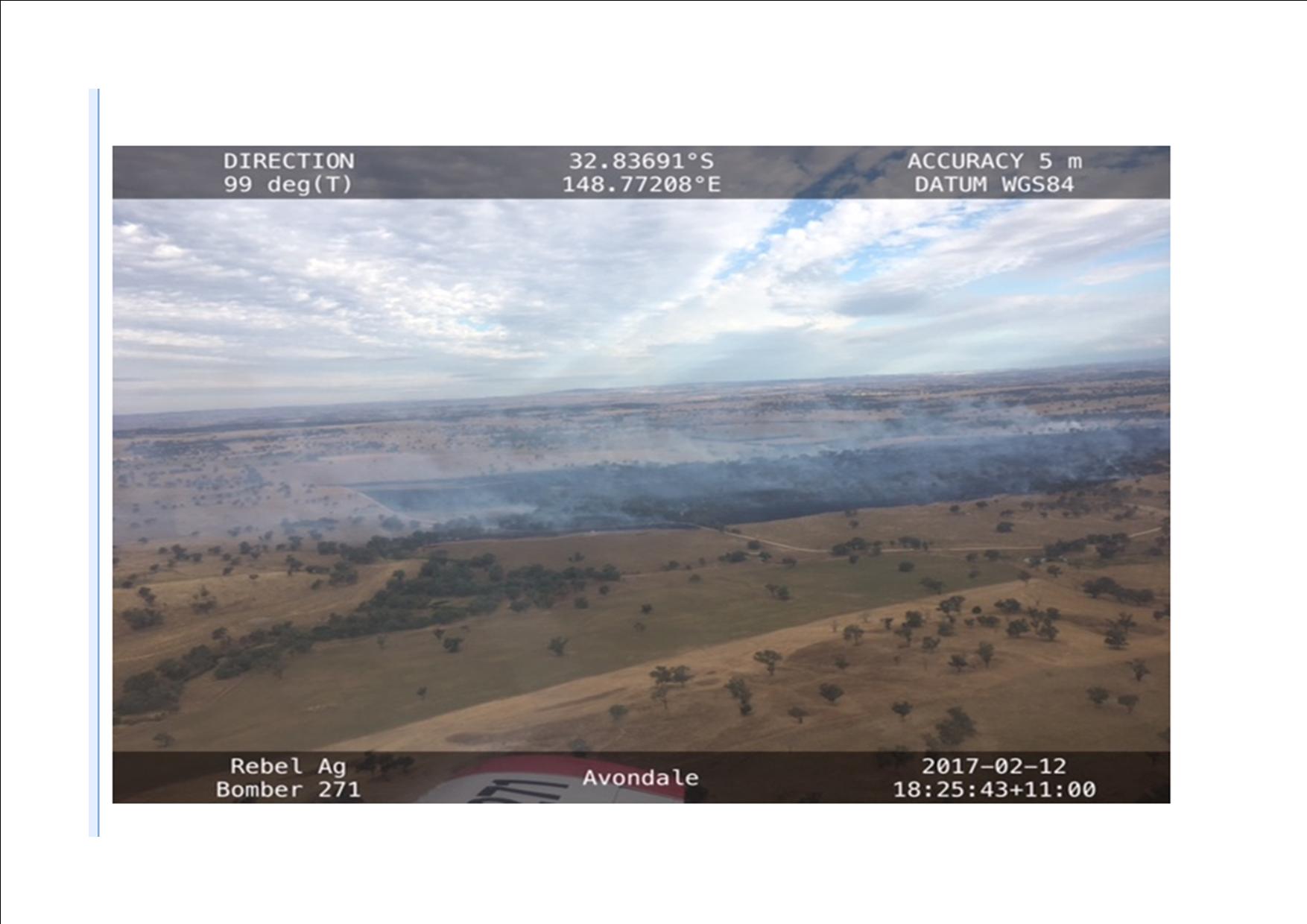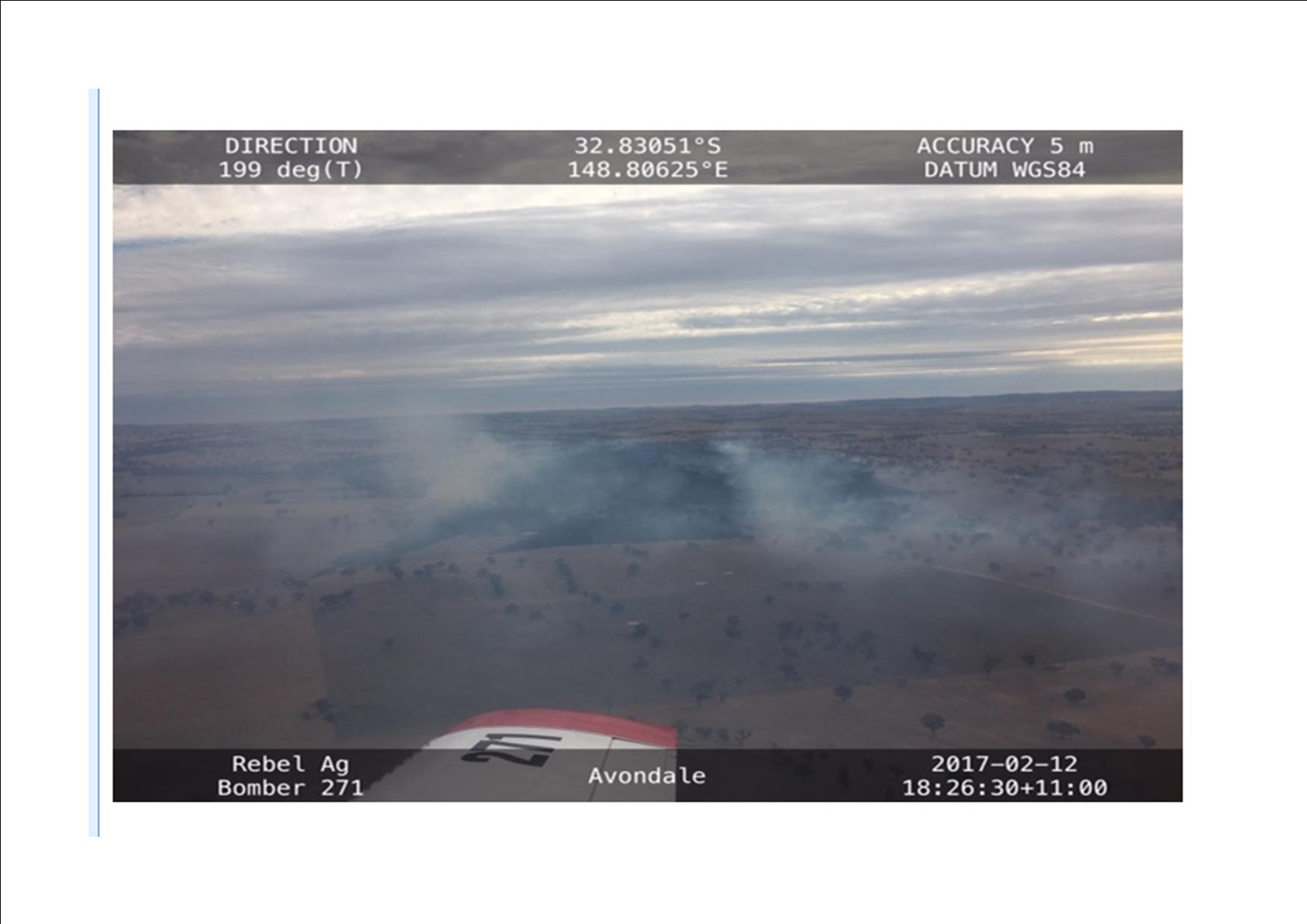 Av, Orange
ALERT LEVEL: Not Applicable
LOCATION: 79 Glenroi Av, Orange, NSW 2800
COUNCIL AREA: Orange
STATUS: Out of control
TYPE: Grass Fire
FIRE: Yes
SIZE: 0 ha
RESPONSIBLE AGENCY: Fire and Rescue NSW
Mount Mcdonald Rd, Darbys Falls
ALERT LEVEL: Advice
LOCATION: 139 Mount Mcdonald Rd, Darbys Falls, NSW 2793
COUNCIL AREA: Cowra
STATUS: Under control
TYPE: Bush Fire
FIRE: Yes
SIZE: 44 ha
RESPONSIBLE AGENCY: Rural Fire Service
Conimbla Fire
ALERT LEVEL: Advice
LOCATION: Yambira Fire Trail, Conimbla National Park
COUNCIL AREA: Cowra
STATUS: Under control
TYPE: Bush Fire
FIRE: Yes
SIZE: 4 ha
RESPONSIBLE AGENCY: NSW National Parks and Wildlife Service