First respondents on the scene watched fire 'explode' in front of them
Published Date: 07 Mar 2018
Summary
Heading towards the smoke on the side of Mount Canobolas fire on February 10, RFS senior deputy captain Tim Healey didn't think much of the blaze.
View the Central Western Daily story
"From what I saw at the start I didn't think the fire would be really significant, I thought we could handle it with the resources we had sent from the local brigade," he said.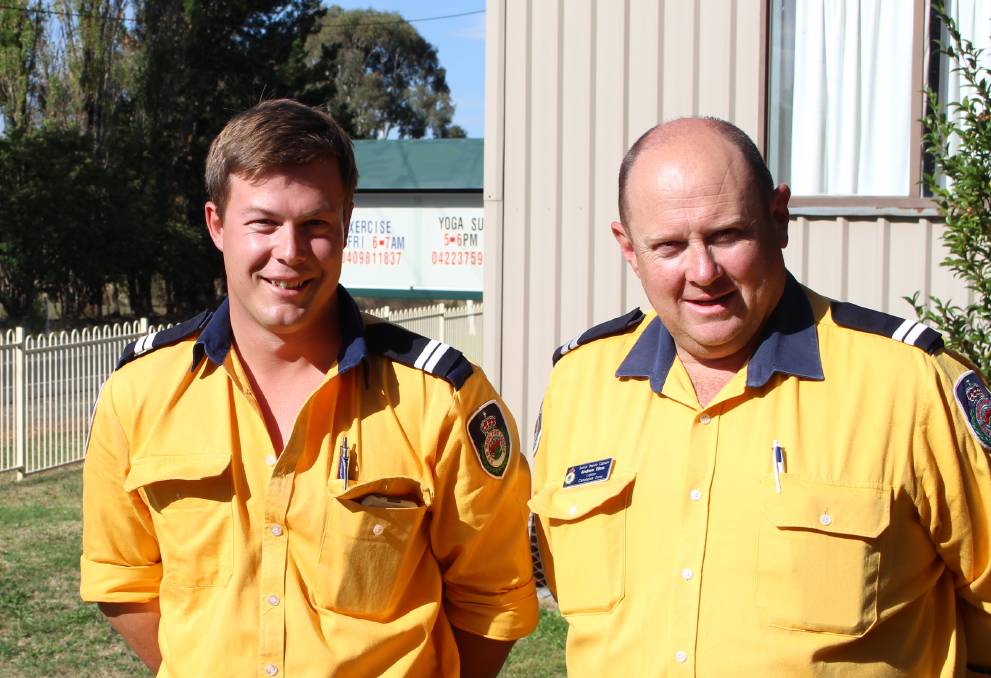 FIRST THERE: Tim Healey and Andrew Elms were among the first on the scene of the Mount Canobolas fire on Saturday, February 10.
However, within minutes of being on the scene, things changed dramatically as the fire intensified before the eyes of the RFS crews.
RFS senior deputy captain Andrew Elms said "within minutes" the blaze went from a fire 50 metres by 50 metres with a flame height of half a metre to a flame height of three metres with fire "going all the way over the truck".
"I won't say it caught us by surprise because fire is always unpredictable but for it to go from what I'd almost describe as benign to a fire which was completely out of control and well beyond the resources we had and could have was what struck me," Mr Elm said.
"I'll be honest, when it happened – and I've said this to a few of the other guys – I actually had the conscious thought that I was going to die.
"I wasn't scared and I wasn't angry, there was a job to do and it had to be done. It was interesting, don't get me wrong. I think it's later where you have a reflective moment and say 'that got a bit hairy'."
The crews did make it out unscathed as the fire took off, and it was then firefighters knew they had a long fight on their hands.