Fitting honour: Geoff Selwood acknowledged for 50 years with NSW Rural Fire Service
Published Date: 19 Dec 2018
Summary
Back when Geoff Selwood started with the NSW Rural Fire Service, they did things a bit differently.
View the Central Western Daily story
Enlisting to serve was as simple as the nearest brigade's captain coming to your house and handing you some papers.
And that was the 'official' procedure: he can recall steering an RFS truck through a fire-lit paddock as a 12 year old while his two brothers, father and uncle fought the nearby flames.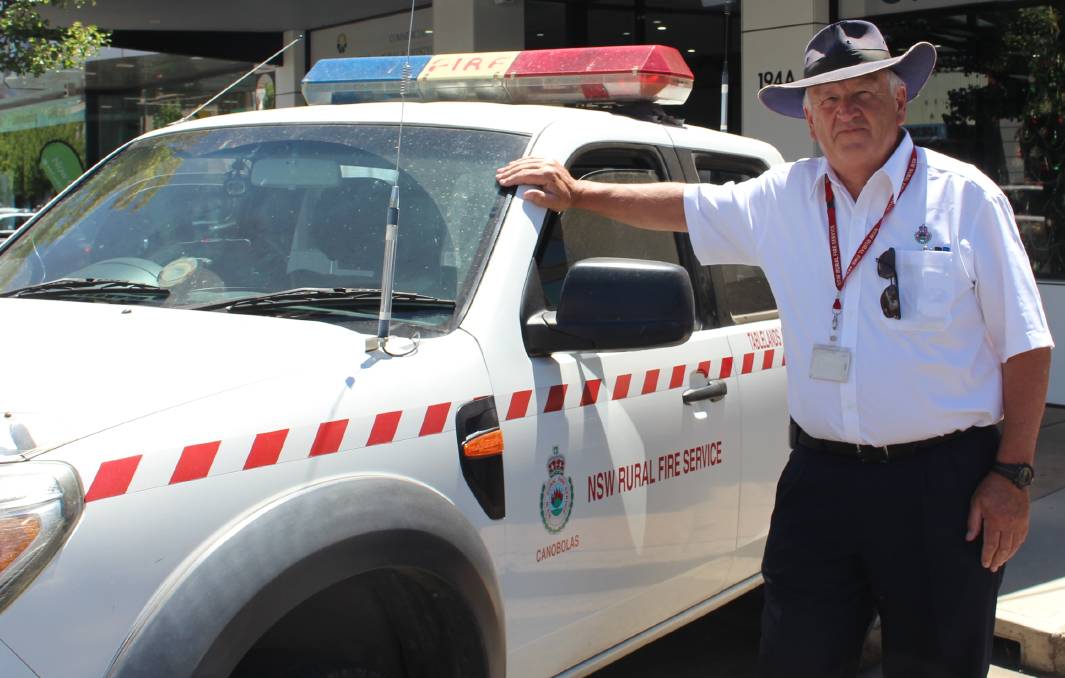 LIFE MEMBER: Geoff Selwood has been named a life member of the NSW Rural Fire Service's Clifton Grove-Ophir brigade.
Mr Selwood has clocked up 50 years in the RFS, and was recognised at the opening of the new Clifton Grove-Ophir station's building on Saturday.
"Back in the day, it was very much 'there's the fire, go put it out', compared to the amount of information we get about a fire now."
He was given life membership of that brigade, a milestone it seemed everyone in attendance was keen to talk up except the honouree himself.
"As everyone tells you who's been around for 50 years, you say 'you're not there for that'," Mr Selwood said.
"It's a good milestone [but] it's just another year."
Mr Selwood – who is also group captain of five brigades: Clifton Grove-Ophir, Lucknow, Byng, Orange and the Canobolas Zone Support Brigade – reflected on the many changes he'd seen in the nature of RFS service over half a century.
"Back then it was smoke signals and shouting out to each other," he said, citing the critical communication role played by the amateur radio club during the 1985 fire on Mount Canobolas, the first major blaze he fought.
In that regard, dealing with February's fire on the same mountain, which burned in excess of 1670 hectares of bushland, was "like chalk and cheese".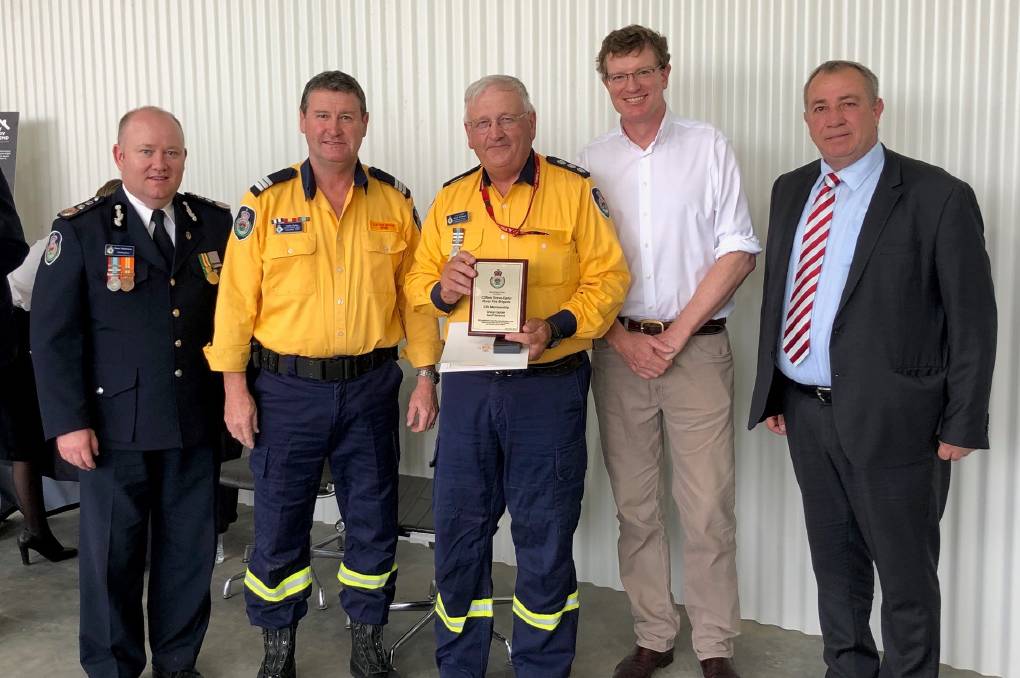 WELL DONE: NSW RFS commissioner Shane Fitzsimmons, RFS's John Eyles, member for Calare Andrew Gee and Orange deputy mayor Sam Romano presenting Geoff Selwood (centre) with an award for his 50 years of service
"Back in the day, it was very much 'there's the fire, go put it out', compared to the amount of information we get about a fire now," he explained.
"There's no way even 10 years ago you'd get that information. Previously it was a matter of trying to talk to people around the fire ground and it's like Chinese whispers."
Mr Selwood's daughter and sister are now involved in the RFS's efforts, something that would have been unthinkable when he first donned the service's uniform.
"There was sex discrimination back then. The women would do the calling and the food and the men would be out there chasing fires," he said.
"It's fantastic having women in the game in regards to their ideas or how things should be done."
Mr Selwood said the new building at the Clifton Grove-Ophir facility, which boasts a three-bay station and kitchen-come-training area, was a "great" addition, one which would aid firefighting efforts in the region for years to come.
"We'll be able to do training and that sort of stuff in there," he said.