John Kjoller receives AFSM
Published Date: 04 May 2017
Summary
John Kjoller has been presented with his Australian Fire Service Medal at a function In Sydney on May 5th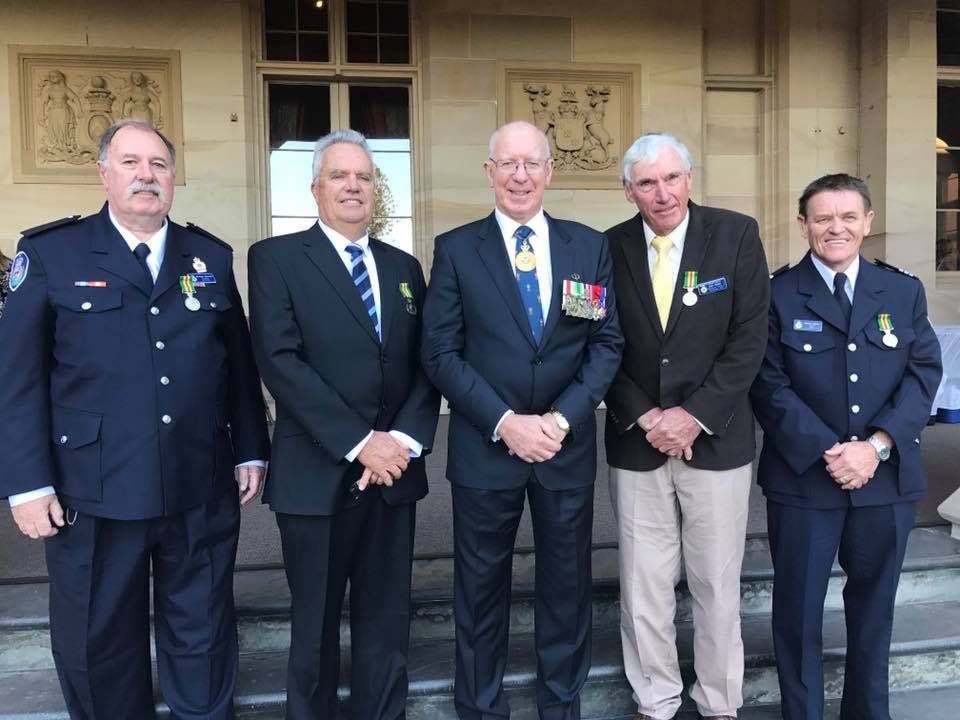 Group Captain John Kjoller, March Rural Fire Brigade, Canobolas
Mr Kjoller has been a dedicated member of the NSW Rural Fire Service since joining the Mullion Brigade as a teenager under the guidance of other family members. He transferred to the March Brigade in 1994.
He has attended numerous fires over his 50 years with the NSW RFS and has been involved with every major fire in the Canobolas District. He has gathered a wealth of skills and experience during his service and willingly imparts his extensive knowledge to all members through training and at incidents. He was instrumental in securing a new Brigade Station for the March Brigade which was officially opened in 2014.
He held the role of Deputy Group Captain for the Cabonne and Orange Districts for many years until the zoning of the Orange, Cabonne and Blayney LGA's. He was elected as Group Captain for the Canobolas Zone in 2005, a role which he still holds today. He also held the role of Senior Deputy Captain for the March Brigade for several years before taking on the Captain's role in 1998 and also remains in that position to date.
He has also been a long time representative member for the Canobolas Zone volunteers on the local Liaison Committee and Senior Management Team and is a passionate advocate for the Canobolas Zone and represents its members at both a regional and state level.
Mr Kjoller is very tenacious in ensuring operational capability and especially so when it comes to the welfare and safety of all NSW RFS members and is a highly respected officer of the NSW RFS.