Millthorpe House Fire
Published Date: 15 May 2020
Summary
Just after 8pm on the 14th May, Millthorpe Brigade, along with Spring Hill Brigade, Blayney RFS brigade, and Blayney Fire and Rescue, were called to a house fire. No one was home at the time of fire.
We gained access to the house and set up a positive pressure ventilation (PPV) fan, to clear the smoke from the house to allow us to enter the house without breathing apparatus. The fire was largely contained to a bedroom. The bed and bedding was alight, with the fire travelling into the wall and up into the ceiling.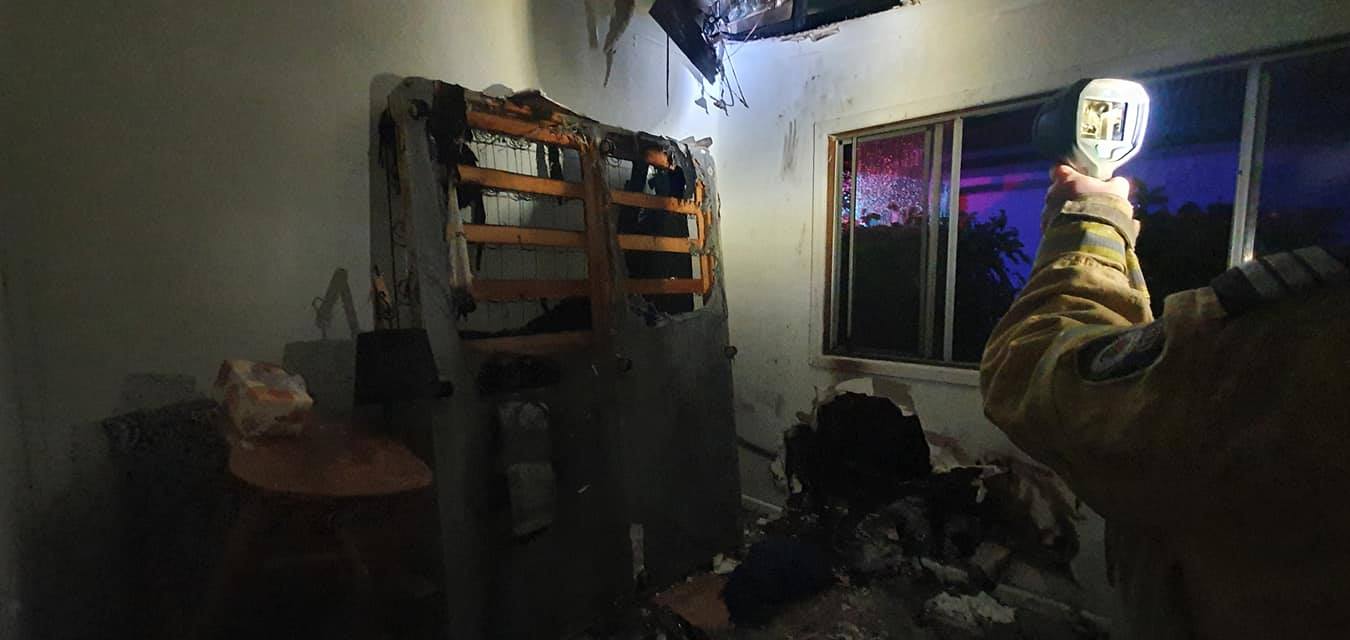 You can see on the underside of the bed a dark/black area, which appears to be where the fire started, and a power board next to the bed. A mobile phone charger was plugged into the charger, but no mobile phone was connected. It is likely that the tip of the phone charger, while still plugged into the power but not into a phone, had become hot enough to start a fire. This is a reminder, when you are not charging your phone, please turn off and unplug your charger.