NSW Rural Fire Service deploy Canobolas Zone volunteers to Bees Nest
Published Date: 10 Sep 2019
Summary
With several fires currently raging across NSW, firefighters from districts across the state have been called on to help protect the people and property under threat.
View the Central Western Daily story
Among them is a NSW Rural Fire Service Strike team of volunteers from the region, including eight from the Canobolas Zone.
The crew flew from Orange on Tuesday for a 3-5 day rotation in the state's north, relieving a volunteer team from the Central West dispatched to fight fires in the area last week.
Between the 20 volunteers there is decades of experience, with the likes of Clifton Grove Ophir captain John Eyles, as well as Canobolas deputy group captain Mark White and captain Terry Brill leading the charge.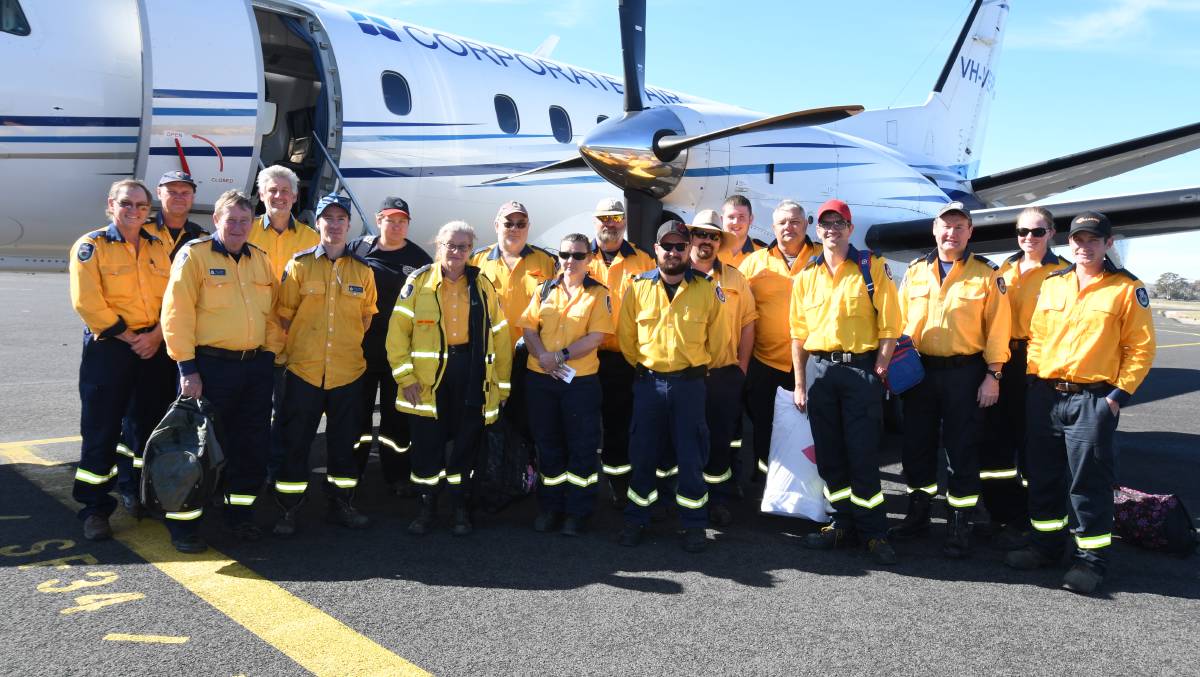 STRIKE SQUAD: Mark White,Terry Brill, Cheryl Kinghorn, Ron Russo, John Eyles, Peter Leaney, Penny Fraser, Daniel Putland, Mick Newton, Amme Roobol, Jonathon Corby, Jock Corcoran, Don Macrone, Adam Manwaring, Wayne Simmonds, Dannika Short, Mitchell Pedron and Brett Percy. Photo: JUDE KEOGH
Mr Brill returned from battling blazes in Kempsey alongside a similar sized strike team two weeks ago.
He's taken time off from his job at the Office of Environmental of Heritage once again this week and will be sent to help crews contain fires at either Bees Nest near Armidale or Long Gully near Drake.
Mr Brill said it's devastating to see people's livelihoods, as well as state forests and nation parks destroyed.
"It hurts, but we do what we can do to keep the fires as small as we possibly can and do what we can do to minimise the risk," he said.
He said it helps that he has such high regard for the men and women he works alongside.
"They're fabulous. Everyone that puts up their hand has the skills, experience and commitment to be there. I'm thrilled with the people I get to work with."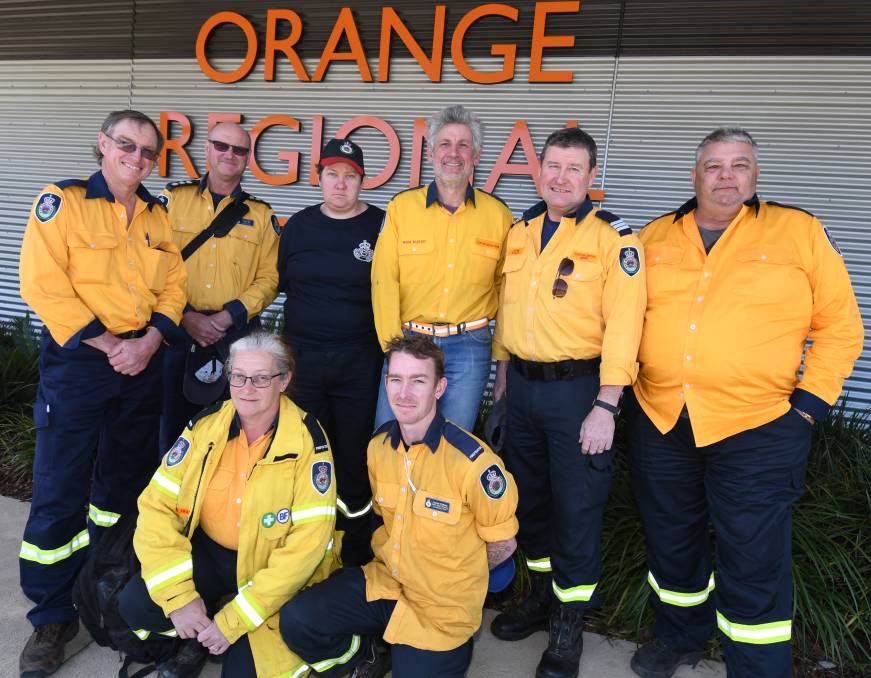 CANOBOLAS CREW: Mark White, Terry Brill, Cheryl Kinghorn, Ron Russo, John Eyles, Peter Leaney, Penny Fraser, Daniel Putland from the Canobolas Zone get ready to depart. Photo: JUDE KEOGH
The Armidale fire has razed almost 65,000 hectares. On Monday night it had a perimeter of more than 300 kilometres and was expected to take weeks to contain without decent rain.
At Drake, about 32,000 hectares have been destroyed.
Mr Brill said he's volunteered with NSW Rural Fire Service for seven years partly for the camaraderie and skills it's helped him develop, but "the overriding thing is to help other communities."
"I don't enjoy seeing it, we all do it because we want to help," he said.
In addition to the Central West people contributing to the state's bush fire efforts, three vehicles capable of carting more than 2500 litres of water between them also made their way north last week.
Carrying water from fill points around Orange, the tankers will help ensure the towns surrounding the more than 60 separate fires currently burning in NSW this week don't go dry.