Orange heats up: warm weather, fire danger to continue across the region
Published Date: 30 Nov 2020
Summary
The first day of summer has arrived yet with the recent hot weather, one could be forgiven for thinking it was already here.
Orange is set to reach 34 degrees, Bathurst 36 degrees while Dubbo will fare worse with the Bureau of Meteorology predicting a top of 44 degrees.
Hot weather, strong winds and lightning strikes combined to cause problems for Rural Fire Service crews across the region over the weekend and following a brief respite, RFS Operations Manager for Chifley-Lithgow Zone Brett Taylor, said conditions are set to worsen.
"We have a very high fire danger for our area and as expected a total fire ban is in place," he said.
"Brigades have been notified and crews are alert to the situation."
Chifley-Lithgow and Canobolas Zone Commands are also on high alert ahead of the warmer weather.
Canobolas Zone Operations Officer, Brett Bowden, said that while smaller fires due to lightning strike and rural activity are normal for this time of year, the high amount of vegetation across the region looms as an issue.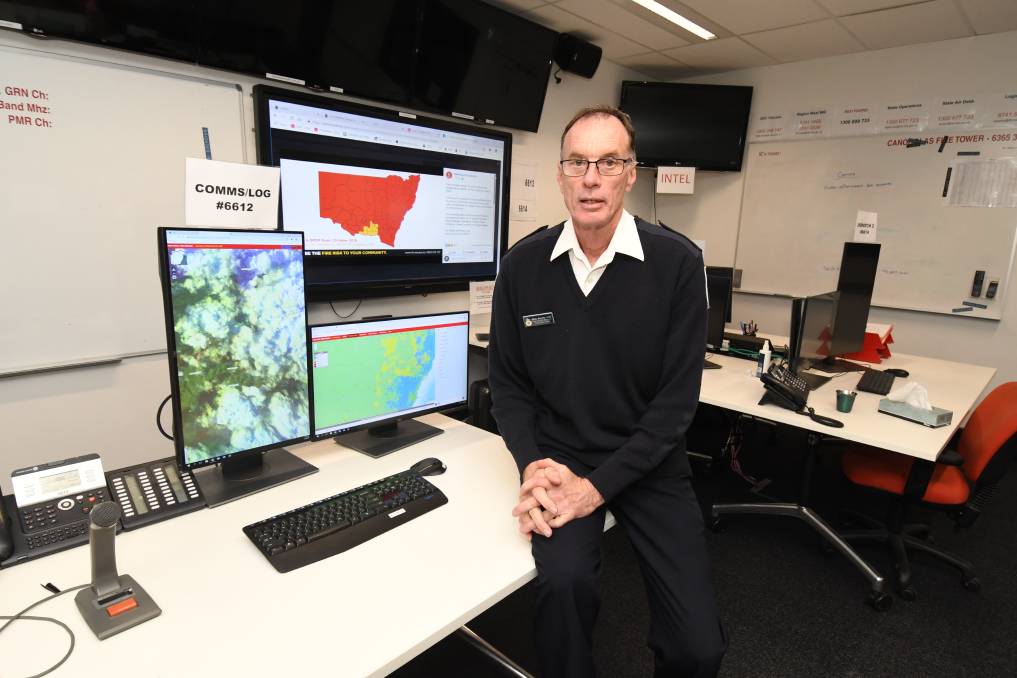 Rural Fire Service Canobolas Zone Operations Officer, Brett Bowden, said crews are on standby for when they're needed. Image: Jude Keogh.
"The difference this year compared to the past few years is due to the good rain we've had recently and the large fuel load, which is much bigger than previous years due to the drought," he said.
"Grass is drying off quickly after a warmer than normal November and while it will be a challenging period, we are prepared.
"Brigades across most zones are effectively on standby and we are encouraging everyone to be aware of conditions and adhere to any fire bans in place."
Acting District Manager for Orana RFS Bronwyn Waters said after a busy weekend that their crews were also ready for any outbreaks.
"We had a substantial fire over the weekend at Black Rock east of Wellington which is now contained and crews will continue to monitor the area," she said.
"Ahead of another wave of hot temperatures and strong winds most commands will be on very high fire danger alert and all crews are on standby."
Aircraft are set to do reconnaissance across the Western region to monitor the situation and Ms Waters said that further assistance is available if needed.
"We have an RJ or large air tanker on standby at Dubbo airport ready with crew if needed, and we have also contacted heavy plant operators to see who is available."
With large fuel loads and an increase in hotter than average temperatures, RFS crews across the Central and Far West could see a lot of action over the coming months, however with the BOM predicting a wetter than normal summer, conditions shouldn't be as fierce as last summer.