Police examine site where fire started as blaze is finally under control
Published Date: 16 Feb 2018
Summary
Police have begun forensically testing the site where the Mount Canobolas fire began on Saturday night.
NSW Rural Fire Service [RFS] Canobolas zone manager Superintendent David Hoadley said the fire was now finally contained after five hectic days.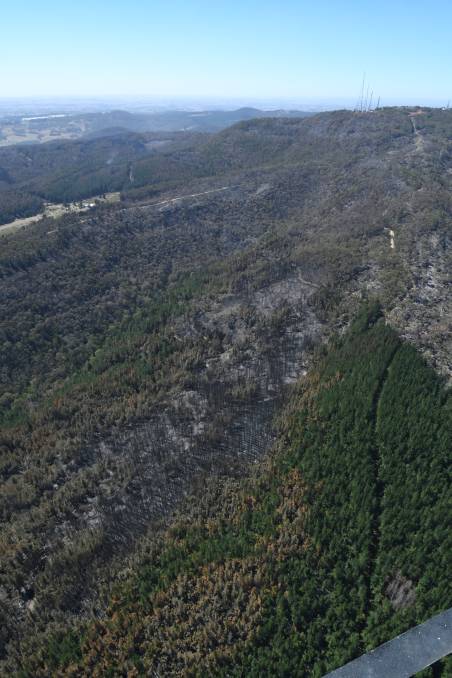 Superintendent Hoadley said police would be checking to determine the source of the fire's ignition.
"The police are looking as hard as they can," he said.
While the cause has not been determined investigators are looking at whether it was sparked by a lightning strike.
The fire burnt 1671 hectares of bush land.
Thanks to improving fire conditions across the fire ground and further back burning overnight in the Mountain Tea House area firefighters were able to start mopping up along containment lines.
Road closures are still in place around the mountain.