Rural Fire Service crews called to extinguish fire on Cargo Road
Published Date: 23 Sep 2017
Summary
With tinder dry conditions and high winds expected throughout the day on Saturday people are being reminded that a total fire ban is in place.
View the
story
The warning comes after Rural Fire Service (RFS) crews from Cargo, Lidster and Towac brigades were called to extinguish a fire at Cargo Road at 5pm on Friday.
Canobolas Zone RFS operations officer Brett Bowden said the roadside fire started at Cargo Road near Greening Lane and investigation into how it started has been launched.
"We don't know how it started and it didn't take long to put out," Mr Bowden said.
"We had it contained by about 7pm and crews stayed there until 9pm."
Mr Bowden said the fire did spread to some established trees RFS crews and returned to the site on Saturday morning to do mopping up of the site to make sure it was completely out and would not restart in Saturday's hot, dry conditions.
"We are averaging about eight fires a week and we have been since May," he said.
"Our fire season doesn't start officially until October.
"[Saturday] is a total fire ban, fire danger is severe and are are expecting winds upwards of 50km/h here later today [Saturday]."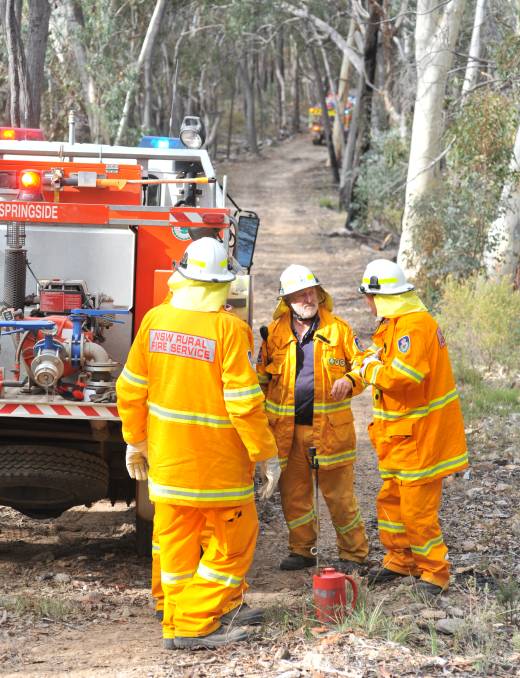 Rural Fire Service volunteers were called to a fire at Cargo Road on Friday night. FILE PHOTO.