Towac Truck
Published Date: 02 May 2021
Summary
The Towac Brigade today took delivery of a refurbished Cat 1 Tanker replacing their 2003 model Cat 1.
The new tanker, whilst still the same year model, has been through the RFS Safety Realignment program that brings all of the safety equipment up to latest specification.
This includes the Halo Crew Protection Sprays on the Cabin, Radiant Heat Protection roll down curtains to the cabin interior, Wheel Arch Sprays, Grassland Sprays at the front, LED lighting treatment for all emergency lights and the latest signage treatment including the diamond cut high vis striping.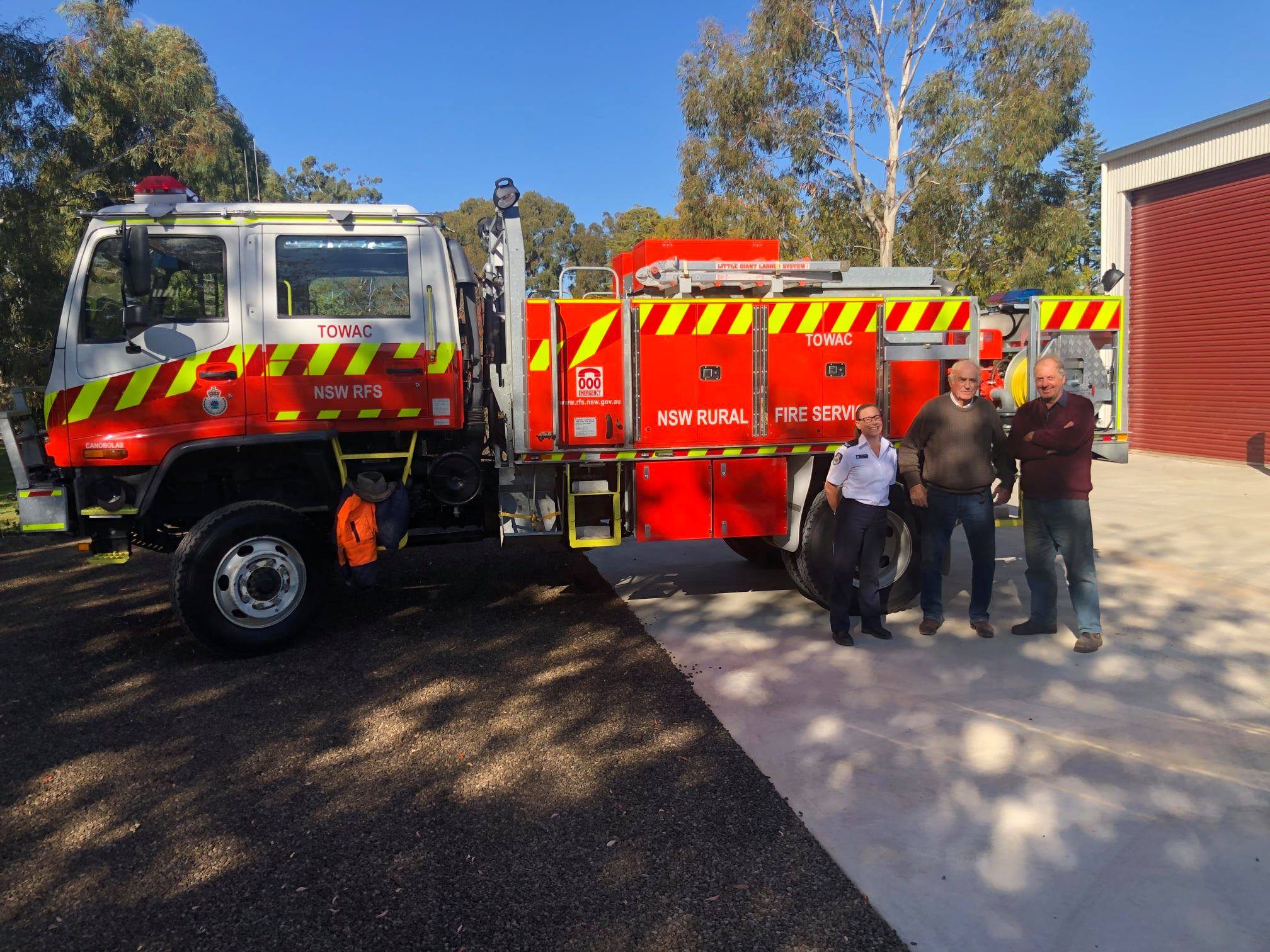 District Assistant Katrina Smith delivered the Tanker to an appreciative Captain Robert Cunial and Group Captain John Sturgeon.