Upgrade for RFS region's facilities with new stations and upgrades
Published Date: 10 Mar 2018
Summary
The Rural Fire Service (RFS) Canobolas Zone has spent $2.5 million dollars over the past 18 months, with 10 new stations currently under construction and several to open in the coming weeks.
View the Central Western Daily story
The 10 new stations come on top of stations have been completed since July last year, including stations in Borenore, Towac and Darby Falls near Cowra.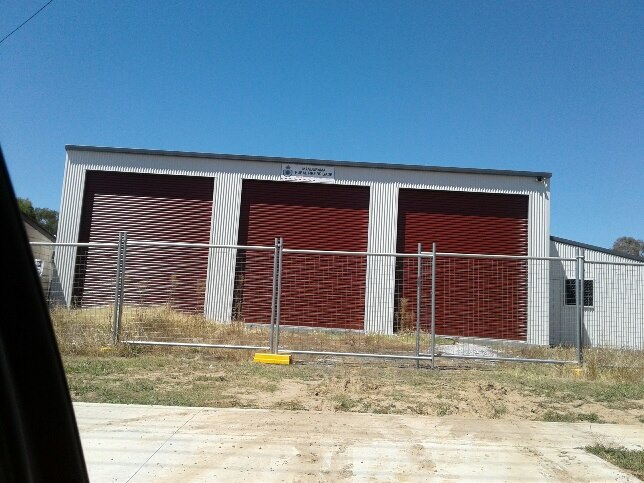 New Mandurama station
Canobolas Zone RFS has also seen 14 extensions to existing stations in the past 18 months, which include additional meeting rooms, kitchenettes and bathrooms for volunteers, as well as an upgrade to its headquarters in Orange which included space for state mitigation support services.
RFS Canobolas Zone manager Superindendant David Hoadley said it had been a "busy 18 months".
"It's been a big infrastructure boost for us," he said.
"Whenever we build a new station it's had a positive effect on the brigade.
"When we upgrade facilities for firefighting brigades it brings out more enthusiasm from volunteers towards the brigade – for example when Springside opened membership increased by 24, which is a significant boost."
He said a new station for the March brigade in Clergate in 2014 was "very positive" for the community.
A new station at Spring Hill is nearly at lock up stage, which is where all of the outer components have been completed and the station is ready for internal fittings.
Clifton Grove is receiving a new station to house its tankers, which is currently being erected, with lock up stage expected in the next week.
Lidster, just outside Nashdale and close to the site of the Mount Canobolas fire last month, is having a concrete base poured for the station next week, while a new site in Moorbel near Canowindra has its slab down and a water tank up in preparation to begin construction next week.
In Mandurama, near Carcoar, a new station is having internal fittings completed, while one in Wyangala is ready for internal fittings.
Two stations in Wattamondara and Chaucer near Cowra are nearly finished and are expected to be operational shortly.
A new station at Milburn Creek is currently being fabricated, with the erection of the station to occur next month.
A site in Cumnock is being cleared, with the concrete slab is expected to be laid in a month.
A new station at North Bangaroo will commence construction as soon as the RFS gain approval from Cowra Council.