Waarna Fire
Published Date: 21 Jan 2018
Summary
There is a fire on the Lachlan Valley Way south of Cowra.
View the latest update on Fires near me by clicking here.
Waarna Fire.
ALERT LEVEL: Advice
LOCATION: Lachlan Valley Way, Cowra, NSW 2794
COUNCIL AREA: Cowra
STATUS: Under control
TYPE: Grass Fire
FIRE: Yes
SIZE: 6 ha
RESPONSIBLE AGENCY: Rural Fire Service
Crews responded to a report of a truck fire that has spread into surrounding grassland. Lachlan Valley Way was closed 6km south of Cowra. The public were asked to follow directions of crews on the scene.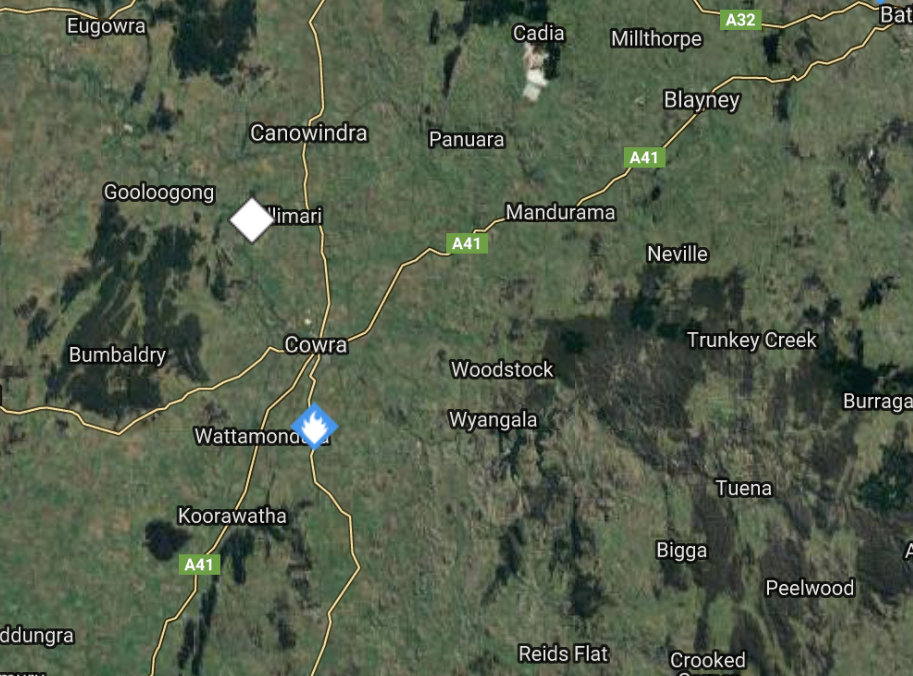 Truck crash starts 10 hectare fire and blocks highway for several hours
View the Central Western Daily story
A spokeswoman for the the NSW Ambulance Service said the driver, 73, freed himself from the wreckage.
She said he was flown to Orange hospital with suspected fractured ribs.
Canobolas Rural Fire Service District Officer Lachlan Allan said the crash occurred at about 12.30pm 10 kilometres south of Cowra.
He said brigades from Cowra and surrounding districts including Young and Harden attended the blaze which was brought under control several hours later.
The highway was still closed at 4pm as crews needed to check trees on the roadside.