Welcome Home Springsides Canter
Published Date: 09 May 2020
Summary
Today marks the return of the Springside 7 tanker home to Canobolas Zone after a very long tour of duty which included multiple Firegrounds across the State during this past disastrous Summer.
Springside 7, along with Towac 7 and North West 9 were deployed in early September 2019 to assist in the Northern Tablelands area at fires like Tenterfield's Long Gully Road and the Bees Nest Fire between Armidale and Dorrigo.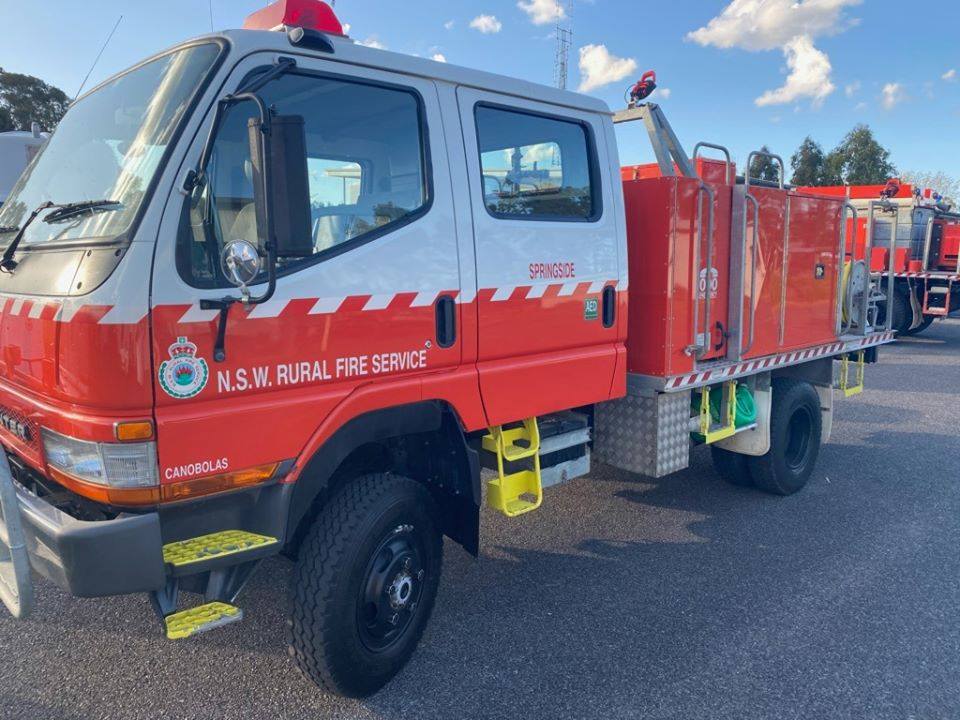 Since then this Tanker has been used day and night by all sorts of crews including interstate and New Zealand firefighters at fires near Kempsey, Walcha, Tamworth, Merriwa, Rylstone before being transported South to Cooma and the Snowy Mountains area.
Springside 7 has enjoyed a decent refurbishment that not only entailed a mechanical service and repair but also bodywork that replaced heat damaged components and panel repairs to effected body parts. She will soon be transferred to a new Brigade as Springside recently took delivery of a new NPR Isuzu Cat 7.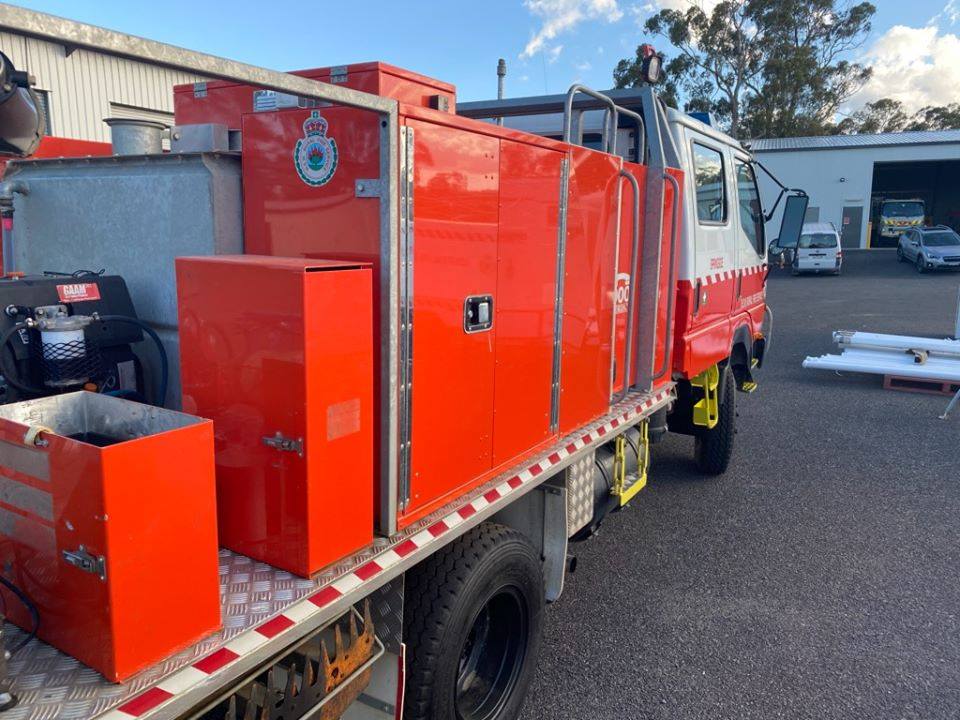 Whilst the North West 9 tanker was returned some time ago due to a pumpset failure, Canobolas Zone still eagerly await the return of Towac 7 which has been away since September 19 also and Blayney 9 which was deployed to the eastern section of the Green Wattle Creek fire in December 19.
Rivers 7 is also being prepped for a return to service after seeing duty at the Snowy Valley fire emergency around Batlow, Tumut and Adaminiby. All of the above tankers are at a local mechanical repairs workshop in Cudal.
Big thanks to Geoff Olde & Gordon Visman for travelling to Sydney today to bring her home.