Through grass and forest - The Yarrabin fire
Published Date: 22 May 2013
Summary
Over two weeks in some of the State's hottest ever weather a fire burned in Yarrabin through grasslands, grazing lands and the heavily forested Kybeyan Range.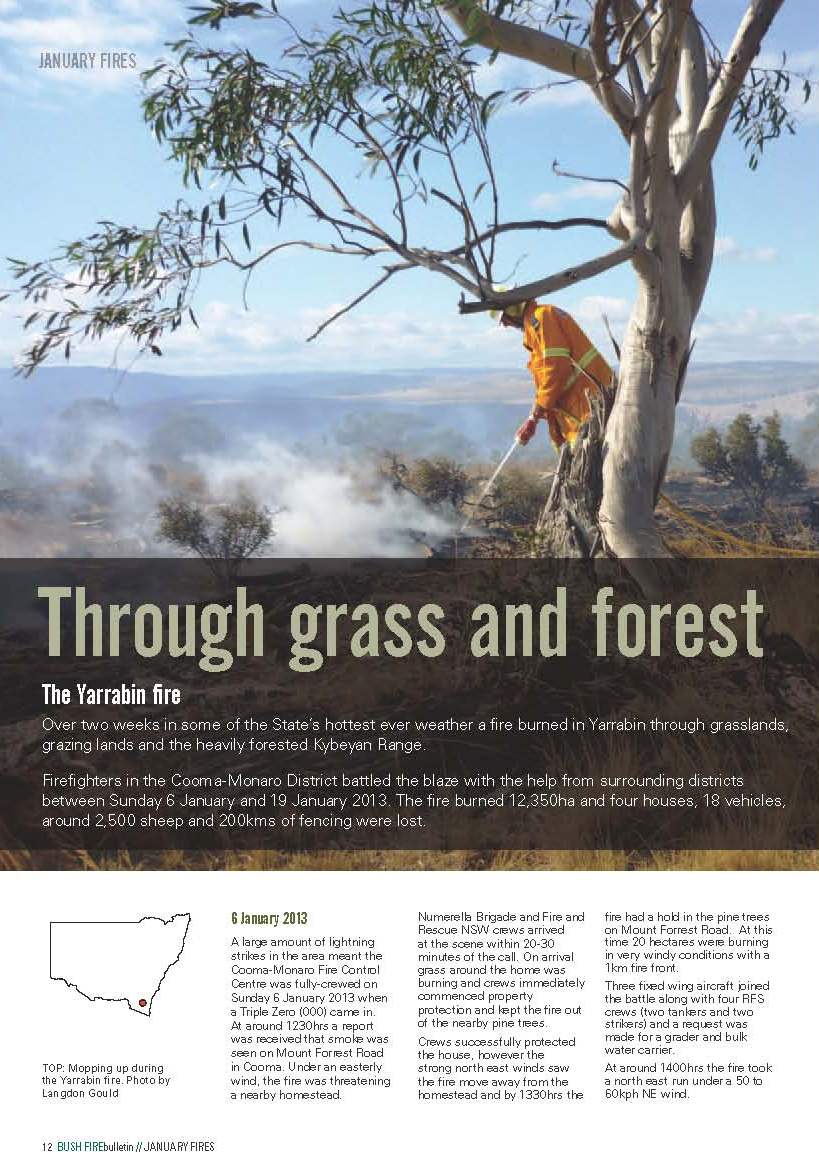 Firefighters in the Cooma-Monaro District battled the blaze with the help from surrounding districts between Sunday 6 January and 19 January 2013. The fire burned 12,350ha and four houses, 18 vehicles around 2,500 sheep and 200kms of fencing were lost.
An incident report on the fire features in the Bush Fire Bulletin Volume 35 No 1 on page 12.