Interface Project
The RFS interface project is a hazard reduction program that identifies heavily vegetated areas next to community assets or infrastructure. Once identified the RFS will work with the community and other agencies to create an Asset Protection Zone (APZ), maintain the area and ensure there is defendable space for residents and firefighters.
What is an Asset Protection Zone?
An Asset Protection Zone (APZ) is a fuel-reduced area surrounding a built asset or structure. An APZ provides:
a buffer zone between a bush fire hazard and an asset;
an area of reduced bush fire fuel that allows suppression of fire;
an area which allows emergency services access and provides a relatively safe area for fire fighters and home owners to defend property.
Potential bush fire fuels should be minimised within an APZ, so that the vegetation within the zone does not provide a path for the transfer of fire to the asset either from the ground level or through the tree canopy.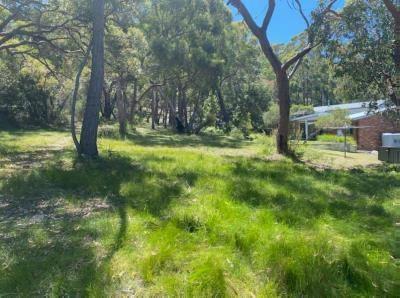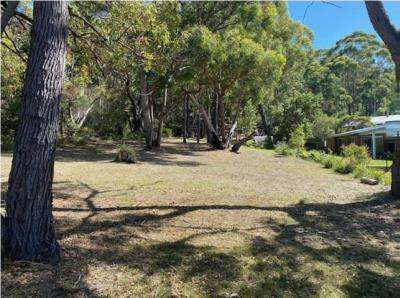 The above images show the interface area at inspection, then after the interface works have been completed. The vegetation has been reduced and provides a clear pathway for residents and firefighters.
How can you be involved?
Bush Fire Management is a shared responsibility between all agencies and the community. Community members can assist in preparing their own properties for fire impact. No amount of hazard reduction works conducted adjacent to your boundary will provide you the protection you need if your own asset protection zone isn't prepared.
We encourage you to maintain your property to reduce the risk of fire near your assets. Not sure where to start? Visit the Plan and Prepare page to find out more information on how you can prepare yourself, your family and your property.
Landscaping principles for bush fire protection
The principles of landscaping for bush fire protection aim to:
Prevent flame impingement on the dwelling
Provide a defendable space for property protection
Reduce fire spread
Deflect and filter embers
Provide shelter from radiant heat
Reduce wind speed
Reporting a bush fire hazard
If you are concerned about bush fire hazards on your property, or the property adjacent to you, the NSW Rural Fire Service (NSW RFS) can provide advice regarding preparing your property against bush fires and what you have to do in the event of a bush fire.
This advice is free and can be arranged by contacting your local NSW RFS Fire Control Centre and speaking with one of our officers.
The NSW RFS is responsible for inspecting bush fire hazards, providing advice and if necessary, issuing notices to all landowners and managers to reduce hazards.
If you believe there is a bush fire hazard near your property, you can make a formal complaint by
Contacting your local Fire Control Centre, in person, via email, mail, fax or phone or
Filling in the below online Bush Fire Hazard Complaint Form.
The NSW RFS will arrange for an inspection of the site to determine if a bush fire hazard exists. The landowner or the manager of the land will be notified separately of the results. Privacy legislation prevents the disclosure of your details.
If a hazard does exist the NSW RFS can issue a Bush Fire Hazard Reduction Notice, requesting the hazard be removed. This Notice can be issued to private and public landowners. If the Bush Fire Hazard Reduction Notice is not complied with, the NSW RFS will remove the hazard, and may pursue the cost from the landowner.
If you are a private land owner and wish to report a bush fire hazard, please do so by clicking here.
Please do not use the bush fire hazard form to report fires or to request immediate information on fires, road closures or other incidents. To report fires or other emergencies call 000 (triple zero).
Public Authority Agency
Public Authorities are required to refer any bush fire hazard complaints they receive to the NSW RFS Commissioner within 14 days. Public authorities can provide these to the NSW RFS Commissioner by filling out this form by clicking here.
Additional Resources
Project Information
Factsheets
Guides
Code of Practice