About our area
The Southern Highlands Team area is located in South Western Sydney in New South and extends towards the Southern Highlands with its main towns of Bowral, Mittagong & Moss Vale and includes the Local Government Areas of Wollondilly & Wingecarribee Shires.
The area covered by the Southern Highlands Team is 525,700 hectares.
The typical average climate in the Southern Highlands Team area is a warm temperate climate with peak rainfall in the summer and autumn months and the bush fire season generally runs from October to February depending on the onset of summer rainfall.
Prevailing weather conditions associated with the bush fire season in the
Southern Highlands Team area usually coincides with strong south-west to north-west winds and influenced by drought and rainfall conditions. There are also frequent dry lightning storms that occur during the bush fire season.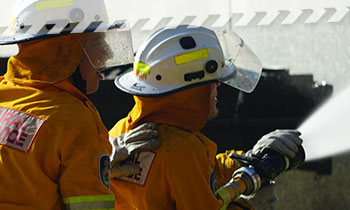 Local information from the NSW RFS Southern Highlands team